If you're hungry for more Winterfest prizes, look for boxes of Winterfest Cookies at the WShop. These cookies are available for eStore points and you can find them in the NEW & PROMOS section of the shop.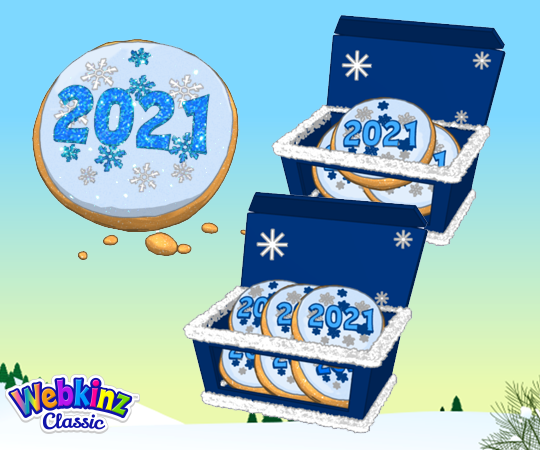 When you drag a box of cookies into your room, the cookies will be added to your Dock. Every time you feed your pet a Winterfest Cookie, you'll win a prize! You also have the chance to win this year's grand prize: A Winterfest Bunk Bed!
Here's a look at this year's prizes: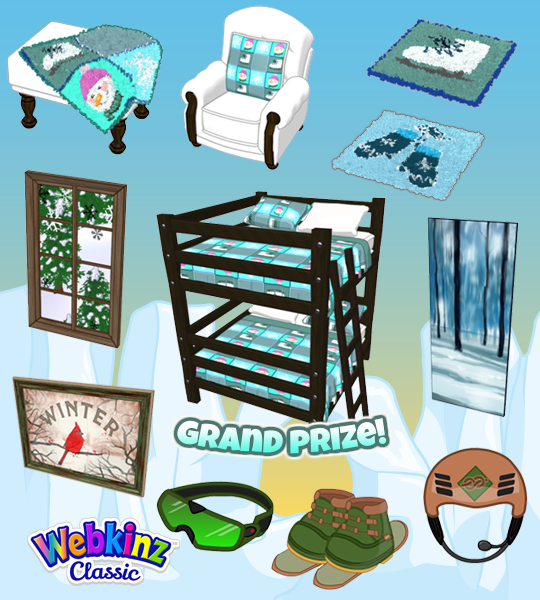 These prizes have been designed to match the prizes you can win by clicking on falling snowflakes on your Webkinz Classic account.
Did you manage to win the bunk bed? Let us know in the comment section below…