From January 1 – 15, look for falling snowflakes on your Webkinz Classic account and click on them to earn Winterfest Prizes.
Here's a look at what you can win: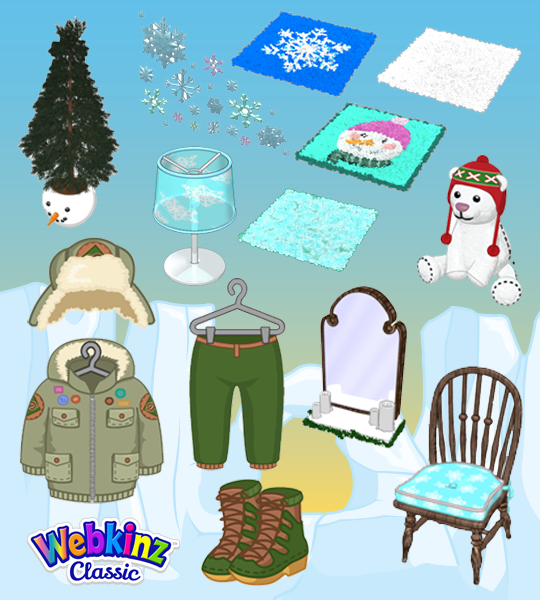 You can use those carpet tiles to design special flooring for your room! Just remember to dress your pet in the Adventure Scouts winter uniform when you take them to the Clubhouse to pick up some Adventure Trail Mix from Sophie!
Snowflake prizes are limited to 4 a day for free players, 5 for full and 6 for Deluxe members.
Play every day for the chance to collect as many prizes as you can!
Have fun during Winterfest!