Webkinz fans will be pleased to know that the Candy Cane Collection will be back this December… and you're going to love the Grand Prize!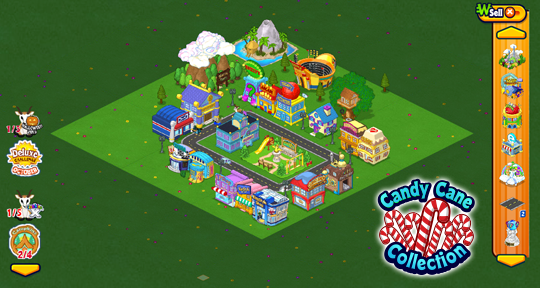 Here's how to play: From December 1st – 31st, look for the Candy Cane Collection icon on your Kinzville Map and click on it to see your Collection. Everyday, you'll get 1 free Candy Cane, just for clicking on the Collection icon (Deluxe Members will get 2 free Candy Canes a day).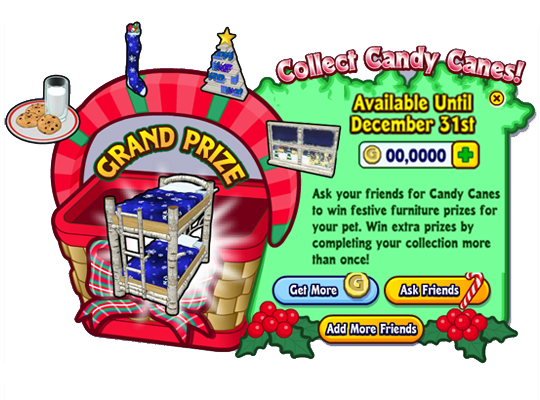 Once you have received your free Candy Cane, you can get 5 more throughout the day by asking your friends (by clicking the ASK FRIENDS button) or by finding and clicking on the floating Candy Cane on WebkinzNewz.com.
Please collect your free Candy Cane from your Kinzville Map before getting your floating Candy Cane on WebkinzNewz.com. Some players have been experiencing issues with getting their free daily Candy Cane from the Map if they have collected the one from WebkinzNewz.com first
Here's a closer look at what you can win and how many Candy Canes you'll need to unlock each prize: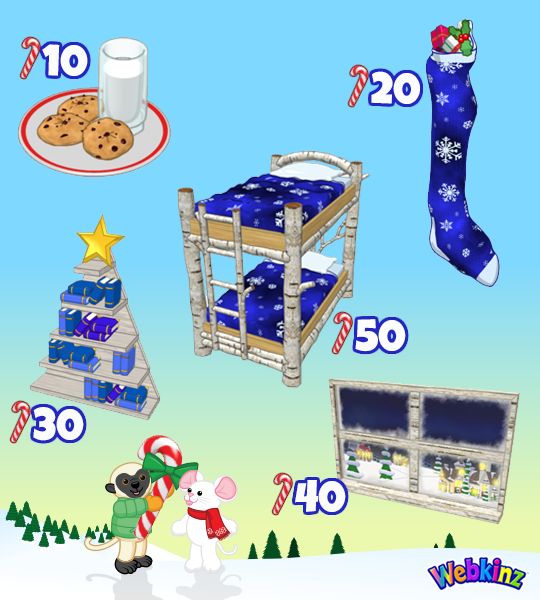 If you manage to collect all 50 Candy Canes by midnight, December 31st (EST), you'll win the Grand Prize: A Christmas Wishes Bunk Bed!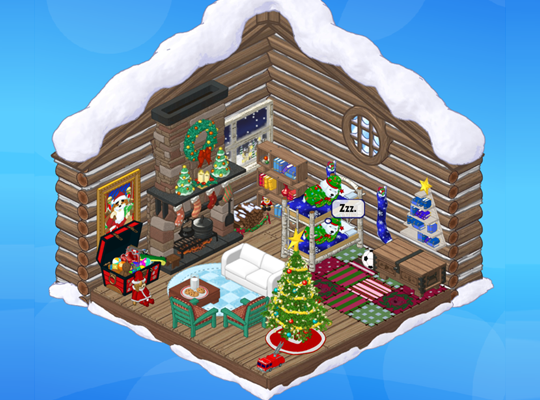 Don't leave your Collection to the last minute. Each time you collect 50 Candy Canes you'll get the chance to play through it again!
Do you like this year's Candy Cane Collection prizes? Let us know by leaving a comment in the section below…