Ms. Birdy, one of Kinzville's most generous hosts, will be handing out gifts once again in the Clubhouse, as she counts down the days leading to Christmas.

From December 14th – 25th, visit Ms. Birdy in the Santakinz Clubhouse room and click on her to get a special gift everyday (web only).
There are 12 gifts to collect. Here's a look at this year's Countdown to Christmas schedule: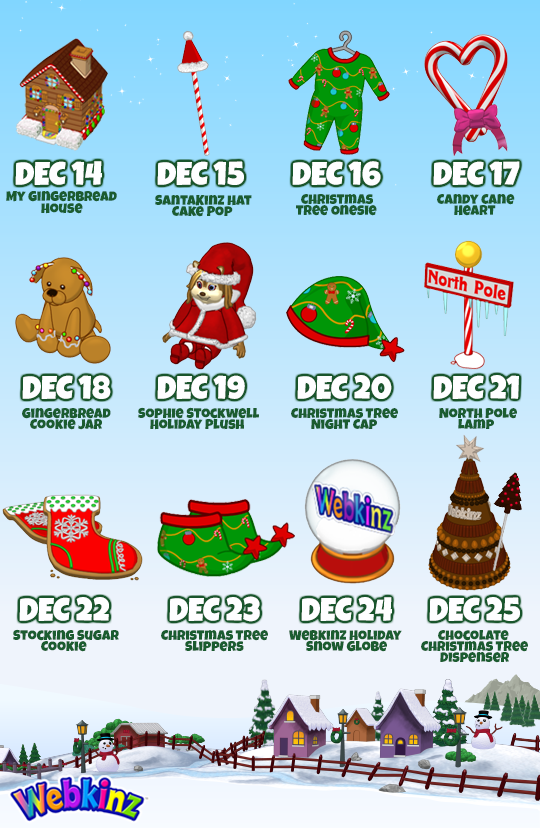 Ms. Birdy's Christmas Day prize is extra special… It's a Chocolate Christmas tree that you can click on to get a tasty lollipop every day!
What do you think of this year's prizes? Let us know by leaving a comment below…