The Haunted Castle room theme is back, but here's the catch: it's only available from the Webkinz mobile app. Players who are brave enough to bring home this ghostly room theme will find it in the MOBILE ZONE section of the mobile W-Shop:

The Haunted Castle room theme will be removed from the MOBILE ZONE midnight, October 31st (EST), so make sure you grab it before it's gone!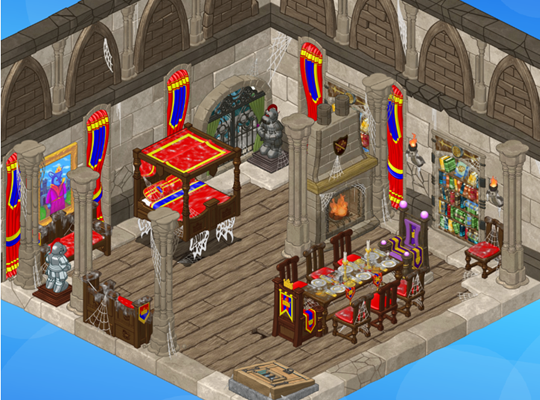 Download the Webkinz Mobile app to shop, decorate your pet's rooms, play games, dress and feed your pets on the go!
The Webkinz Mobile app is available for FREE at the App Store* and the Google Play Store**