From October 20 – 31, look for the ghost in the Reading Room at the Webkinz Clubhouse and click on it to collect candies. Collect all 12 to win a ghoulish Grand Prize!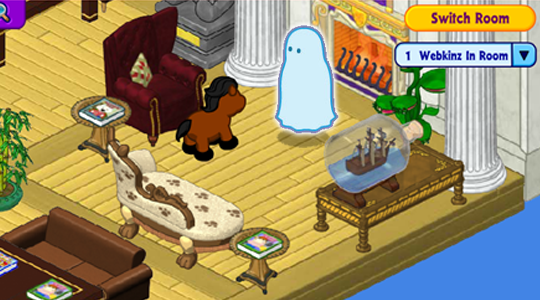 You can collect candy from the ghost every 6 hours. You may want to feed the candy to your pets, or keep them as special Halloween souvenirs! Here's a look at this year's candies: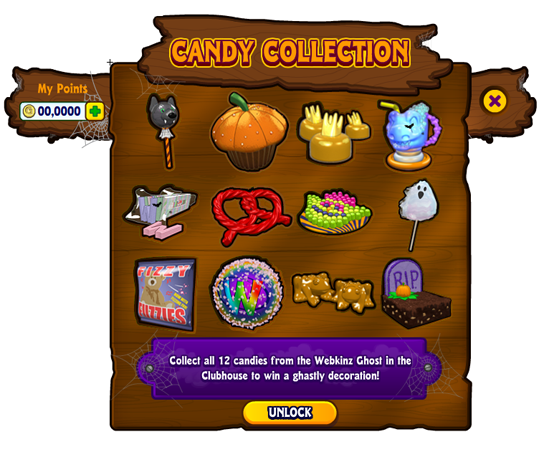 Want to find out what the Grand Prize will be for collecting all 12 candies? Stay tuned… Mandy and Michael will be revealing this year's Grand Prize on a special Halloween episode of Podkinz.
Subscribe to our YouTube channel so you'll be notified whenever we release a new episode of Podkinz.