Congratulations JBONE9, I picked your room, and you have won a Room Design Trophy!
I think that JBONE9′s idea to create a Starry Night library was brilliant! Every item used here was placed beautifully and they all seem to sparkle or glow, adding to the enchanting atmosphere radiating from this room. I can only assume this library can be found at the Kinzville Academy, based on the Ms. Cowoline portrait and statue, which are great tributes to the star school superintendent! I love the study nooks and all the little touches that make this room so unique. Great job JBONE9!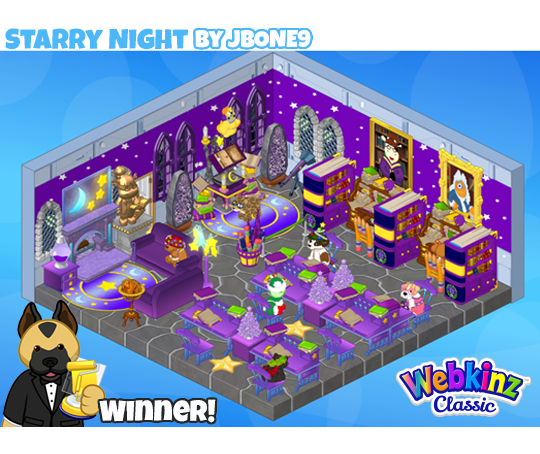 JBONE9, please check your inbox for an email that will explain how to get your trophy.