Let me be the first to congratulate RubyCubes for their Cottage Country room design. As I've mentioned before, RubyCubes has done such an amazing job arranging those items to give the illusion of depth. Obviously, the Webkinz Newz Community agrees that this trophy is well deserved. Congratulations RubyCubes, you won the People's Choice Award!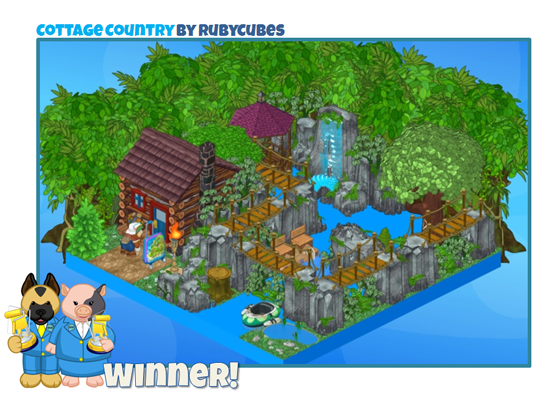 We held a vote on Webkinz Newz to determine who the winner of the People Choice Award would be, and here are the official voting results: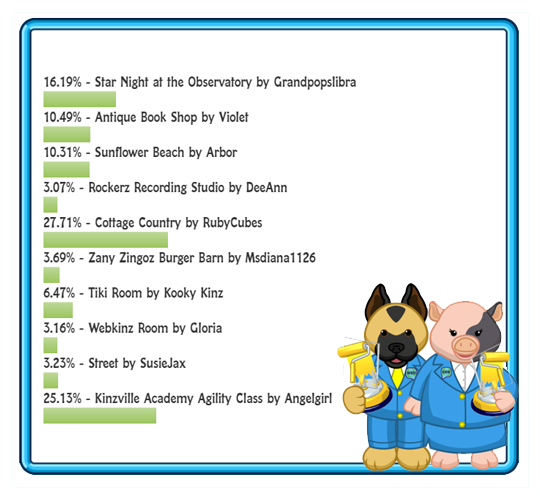 RubyCubes, we will be sending you a Room Design Trophy. It will be automatically added to your account, but please allow a few days for it to arrive. Enjoy!