Has your pet ever eaten a Polarberry Muffin, tried on Polarberry Sunglasses or tasted a Sour Polar Berry candy? Well, they'll have a chance to during this year's Berry Fest!
Every time you feed your pet a Polarberry, you'll win a prize! Here's a look at what you can win, including the Grand Prize: Sour Polarberry Seeds: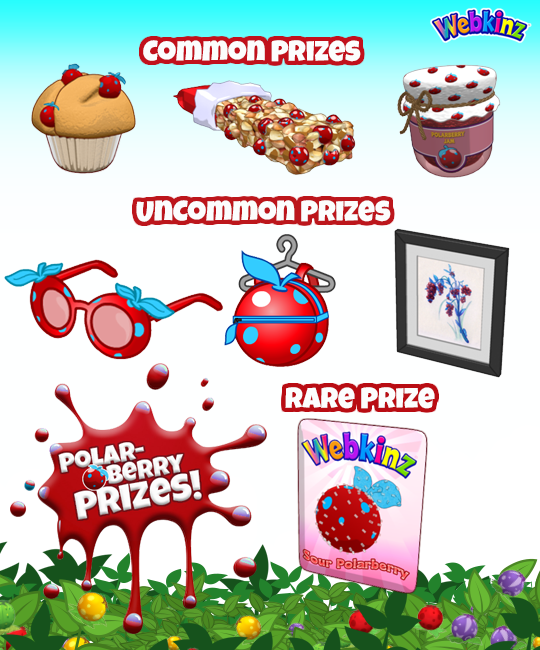 Drag a pack of Sour Goo-Goo Berry Seeds into an outdoor room to plant them. You'll want to monitor your plant's growth each day because when it is fully grown, you can click on it to harvest a Sour Polarberry!