Congratulations astreich000… I love your Garden Patio room and you have won a Room Design Trophy!
I haven't really seen anything like this room before… and I've seen a lot of room designs over the past few years! I love how everything is organized so carefully. It can be difficult to work with various plants, but astreich000 has really pulled it off! What a great use of the Veggie Garden Fence pieces. I would love to relax in this garden during a warm, sunny afternoon. You can almost smell the flowers and feel a soft summer breeze. Great design astreich000!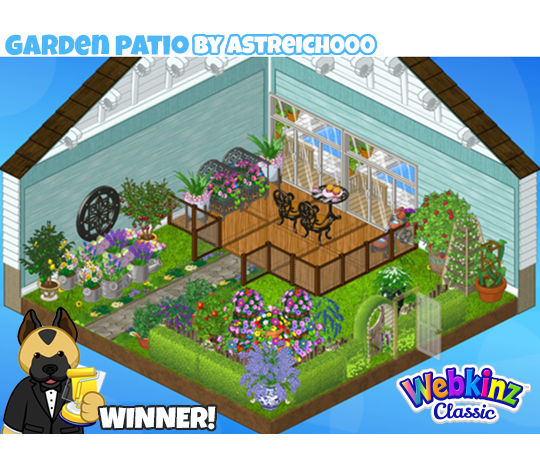 astreich000, please check your inbox for an email that will explain how to get your trophy.