Congratulations BThomas! Sally loved your room and you have won a Room Design Trophy!
Here's what she had to say about your room:
"I know Daisy wasn't the most popular mayoral candidate back in the day, but I totally believe that Daisy would get behind sustainable, local sourcing for her delicious vegetarian meals! There's such a great variety of veggies and fruit here and those dirt paths are perfect. Let's just hope those little zingoz and the scarecrows keep the mouse from nibbling on the produce… and don't forget to leave a tip!"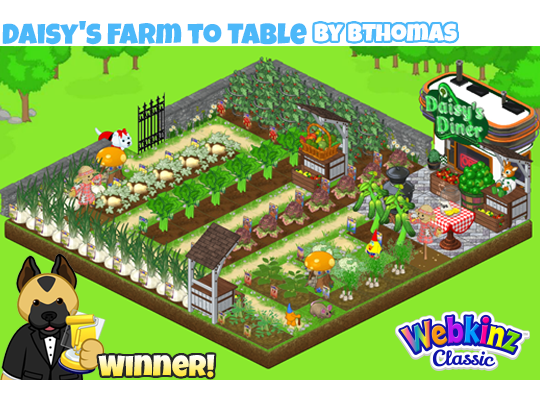 BThomas, please check your inbox for an email that will explain how to get your trophy.