The Webkinz Newz Week Challenge will be available from April 16 – 22, but don't leave it to last minute… this special Challenge is only available for 7 days!
Here's how to play: On Monday, April 16th, look for the Newz Week Challenge icon in your pet's room. It will be displayed along the left side of the room: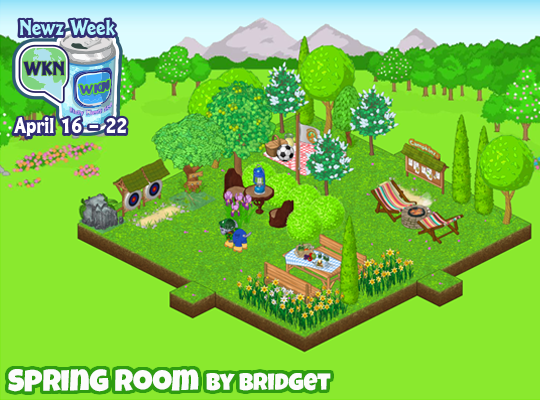 Click on the icon to review your tasks. There are 3 tasks you'll need to complete by midnight April 22nd (EST) to finish the Webkinz Newz Week Challenge:
Sign up your pet for any 10 classes at the Kinzville Academy
Earn 250 KinzCash playing Smoothie Moves in the Games Arcade
Find 3 cans of Fizzy Newz Soda at WebkinzNewz.com and feed them to your pet
Here's a look at the prizes you'll win if you complete the Newz Week Challenge: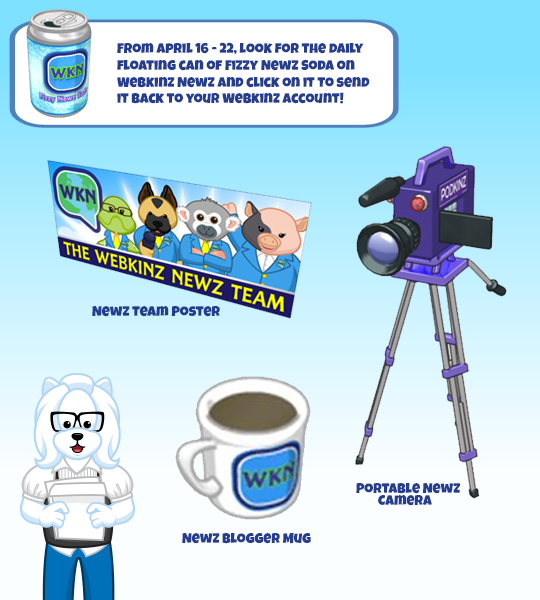 Remember, you'll only be able to find cans of Fizzy Newz Soda at webkinznewz.com. You can easily access Webkinz Newz from the THINGS TO DO menu. Look for the daily floating Webkinz Newz Soda can and click on it to send it back to your account. Drag a can of Fizzy Newz Soda onto your Webkinz to feed your pet.
Are you excited about the Webkinz Newz Week Challenge? Let us know by leaving a comment below…