Webkinz Newz has gone through a lot of different looks over the years. Since its creation as the official news source for Webkinz World, it has grown along with Ganz, and is now a part of GanzWorld, the central news site for all games from Ganz Studios!
Here's what Webkinz Newz looked like back in January 2010.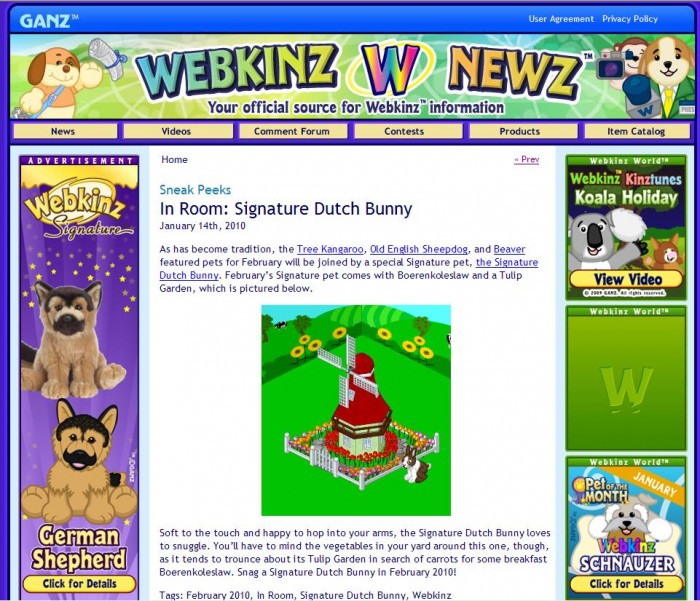 Make sure you visit Webkinz Newz every day to stay up-to-date on the latest developments happening in and around Webkinz World!