Head to the W Shop to pick up one of the most anticipated Webkinz room themes ever: Trick or Treat Street! You'll find the theme in the NEW & PROMOS section of the shop. The buildings that are included in this theme work like fence pieces and can be displayed along the border of a room. Click on one of the homes to have your pet walk up to the door, ring the doorbell and yell trick-or-treat!
You'll want to pick up multiples of each item before this theme is retired midnight, October 31st (EST). Don't worry about stocking up with sidewalk tiles though. They will remain in the DECORATIONS section of the shop, under OUTDOORS, once Halloween is over. They just work too well with the street tiles you can also find in the W Shop: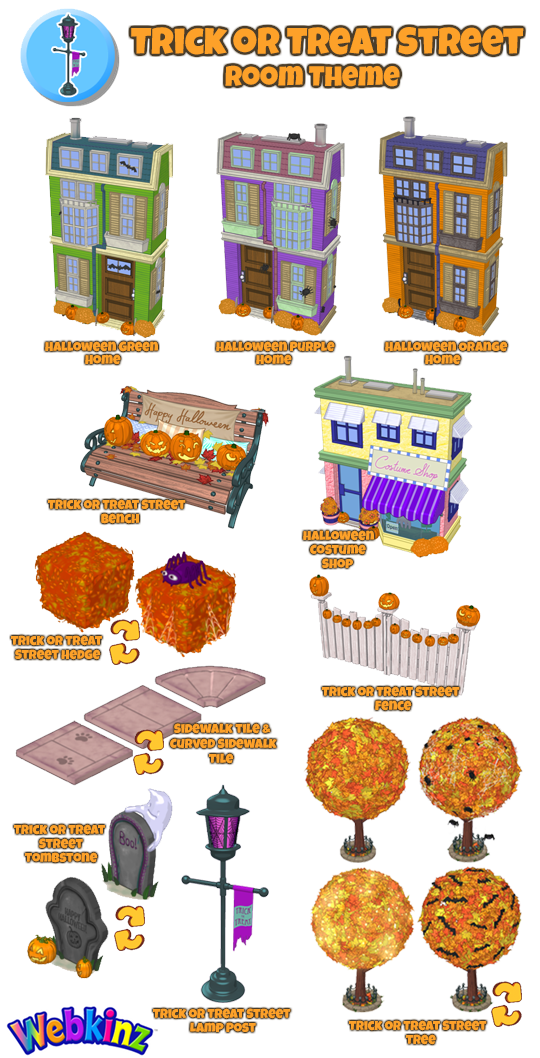 Send Michael Webkinz your Trick or Treat room designs for the chance to be featured in a room design post, right here on Webkinz Newz. You can email them to letsbuild@ganz.com.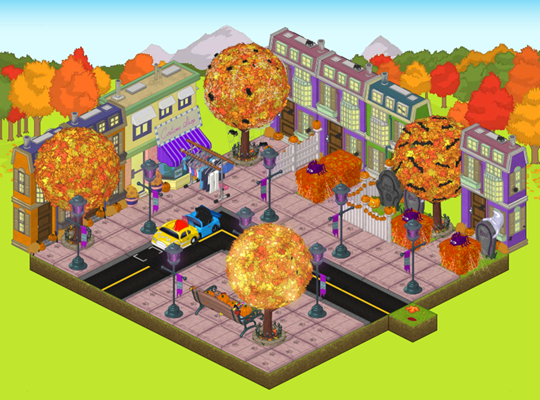 What is your all time favorite Webkinz Halloween room theme? Let us know in the comment section below…