Hey friends! It's your old pals, Hailey and Elwin! We've been busy working to make Fluffington's camp look better than ever! Fluffington had an especially difficult task for us the other day. He wanted to create an outdoor space for the kids to relax – a place for them to read books, play board games, and generally just chill out after a long day of sports and running around. I thought that was a great idea! The only challenge was find the RIGHT spot. So Elwin and I headed out into the forest.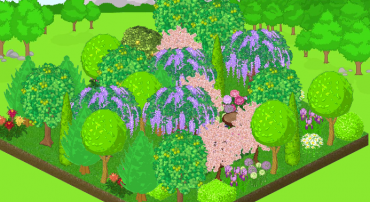 There might just be a few too many trees here. Let's move on!
Ah, now this is more like it! A perfect open space for our restful area. It's going to be great!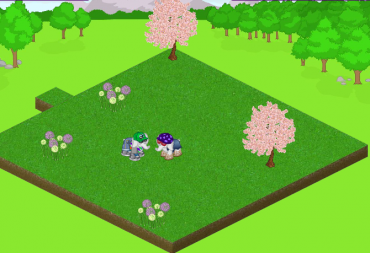 So, as usual, Elwin and I weren't exactly in total agreement about how to make this space over. After lots of drawing and discussing, we realized that we wanted to have four distinct areas: a napping area, a reading area, a meditation area and a board game area. We put our heads together and this is what we came up with: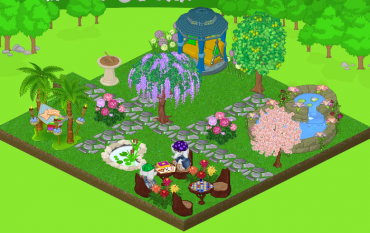 We had to get a game of Go Fish in. You know, to make sure the area was restful enough. Verdict: it is! (Also: I totally won four out of five Go Fish games!).
What do you think of our makeover, friends?