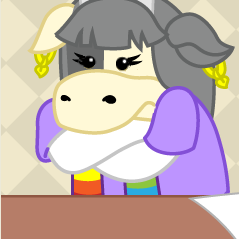 Dear Diary,
 I'm really concerned about a friend of mine – Dacey Bryn. Even though I don't see her very often, I usually email her every other day and hear back from her right away. Well, I emailed her two weeks ago and I only heard back from her today! That's longer than it's ever taken before. And in her email, she was totally cold and distant – not friendly like she usually is. Here's what I said in my email:
Dear Dacey,
I hope you're having an amazing holiday! How is your latest movie going? I cannot wait to see it! My mom said that maybe we could arrange to meet up somewhere this summer, if your mom wants to. How much fun would that be, right? Maybe I could even come to stay at your house!
I'm having a great holiday and I can't wait for the new year. 2012 is going rock, especially if we can see each other!
Let me know about your movie!
Love,
Cowabelle
And here's what her reply was:
Hey C,
Things are fine. Been busy with the movie. Not too much to report. Nothing exciting here, haha.
Not sure about meeting up – 2012 is really busy for me, so maybe not going to happen. We'll see about 2013. I'll try to call you tomorrow at 11:00 and maybe we can talk.
Ciao,
Dacey
What's that all about? That's so…impersonal! Why would she refuse to see me until next year? I'm so confused. Dacey has never been like this before. I miss my old friend. I guess I'll find out what's up tomorrow.