Submitted by:  dad with Chilly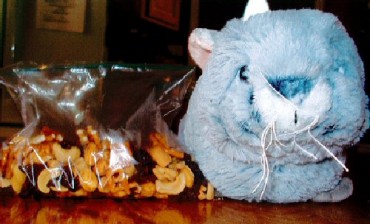 What you need:
Pretzels
Cashews
Dried Cranberries
Mini chocolate chips
Optional – Salted Peanuts
Small snack size plastic bag
What you do:
1.     Break pretzels into small pieces and drop them into the small plastic bag.
2.     Place a handful of the remaining food in the small plastic bag.
3.     Shake the small plastic bag and Enjoy!
Do you have a great idea for a craft, recipe or party game? We'd love to hear them!