What's up, Webkinz friends? It's your old pal Persephone! You would NOT believe how busy I've been this month – it's totally crazy! That's why, when Dr. Quack called me up and asked if I could give him a makeover, I was initially hesitant – but then he emailed me this picture: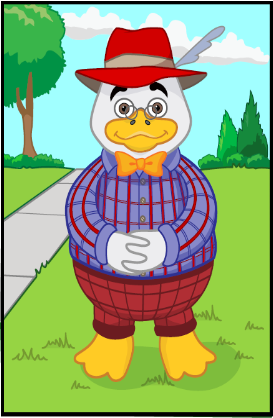 And (after I finished staring at the screen, trying to figure out WHAT he was thinking), I decided I could squeeze him into my hectic schedule.
Fortunately, Dr. Quack just wanted to find a more casual look – nothing over-the-top. I was happy to help out!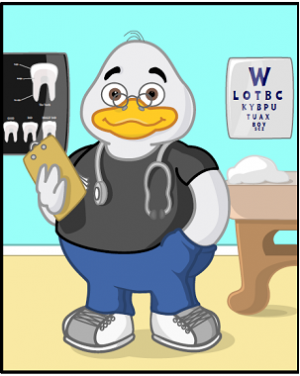 Wow! Dr. Quack, look at you! You're totally cool and casual. Fitted jeans, a black tee and cool running shoes make this look completely awesome. And, thank goodness, no plaid in sight. Whew.