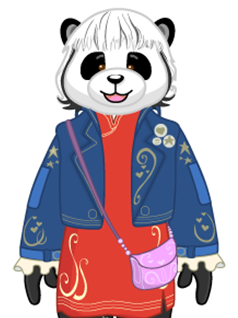 By Amanda Panda
I keep thinking about what kind of party to throw. One of my favorite types of parties is definitely a sleepover.
I could create a fun invitation in the shape of a sleeping bag to let my friends know about the party. I'd be sure to tell them to bring pillows and sleeping bags.
If I went to the dollar store, I'm sure I could get flashlights for each guest and maybe pick up some glow sticks while I'm there.
We'll need a large space where we can spread out our sleeping bags on the floor. No sofas or beds – I don't want any arguments over who sleeps where.
Homemade pizza makes a great choice for a sleepover, and afterward we can play some fun games.
I might also put out some books, playing cards and board games so that night owls have something to keep them busy (and quiet) when people start to fall asleep.
And of course, no slumber party is complete without a hearty breakfast to start the next day!
I think a slumber party might be just the thing. But I'll have to sleep on it.