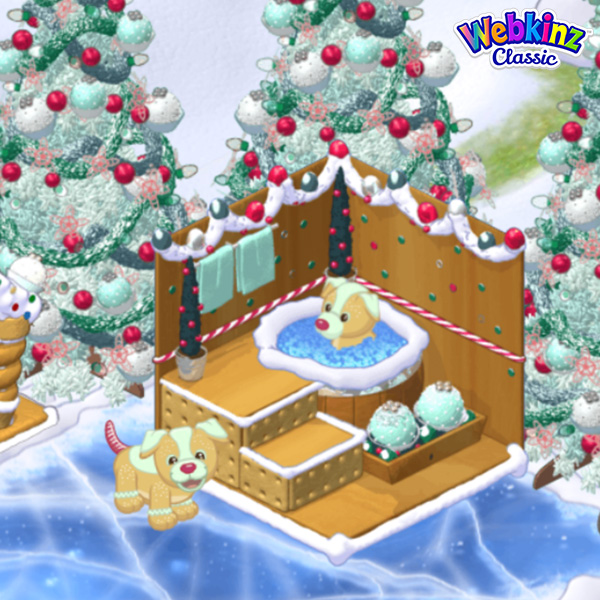 Tomorrow is Black Friday and we're featuring an exclusive virtual pet that is available from November 25-27, 2022 only!
When you're searching for a sweet new pet, you won't be able to pass up the sensational Sugar Cookie Puppy! This dapper dog delights in finding new ways to relax, but taking a dip in their Sugar Cookie Whirlpool will always be their favorite way to pass the day! And after they've finished taking a dip, you can feed them some dip, like their favorite: some Cookie Dough Dip!
Available on GanzeStore.com and in the W-Shop, the sale price for this spectacular pet is 12,500 eStore Points and Deluxe users can get it for 10,000 eStore Points.
With all the great Black Friday deals being offered, there are so many reasons to visit Ganz eStore this weekend – plus it's your only chance to own this special pet!