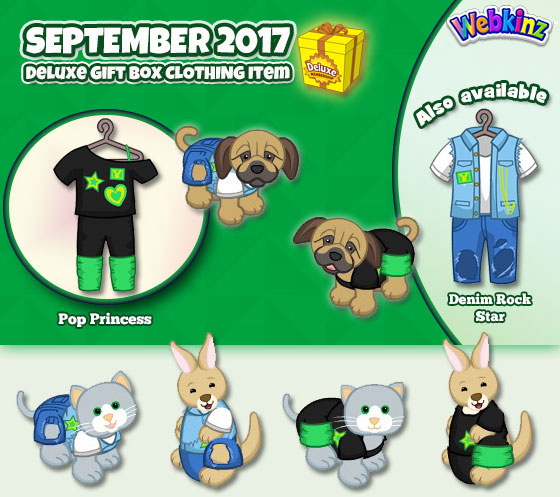 There's a new Deluxe Members Gift Box clothing item for September: Pop Princess!

Match the Pop Princess with the Denim Rock Star, available from Ganz eStore!
Dress your pet like a down-to-earth rock star in the delightful denim outfit! They'll look perfectly prepared to belt out a heartfelt ballad!
You may find Deluxe Memberships and more at eStore! To learn more about Deluxe Memberships, click here!