The rare Aztec Theme has been exclusively found in the Curio Shop for many years, but that all comes to an end on March 14th, 2023 (midnight, EST).
This amazing ancient room theme will be retired, becoming a part of Webkinz history! If you haven't collected all the pieces to this theme yet, after March 14th, you'll need to visit the Trading Room at the Webkinz Classic Clubhouse (available only on the desktop app) to find someone willing to part with these precious artifacts!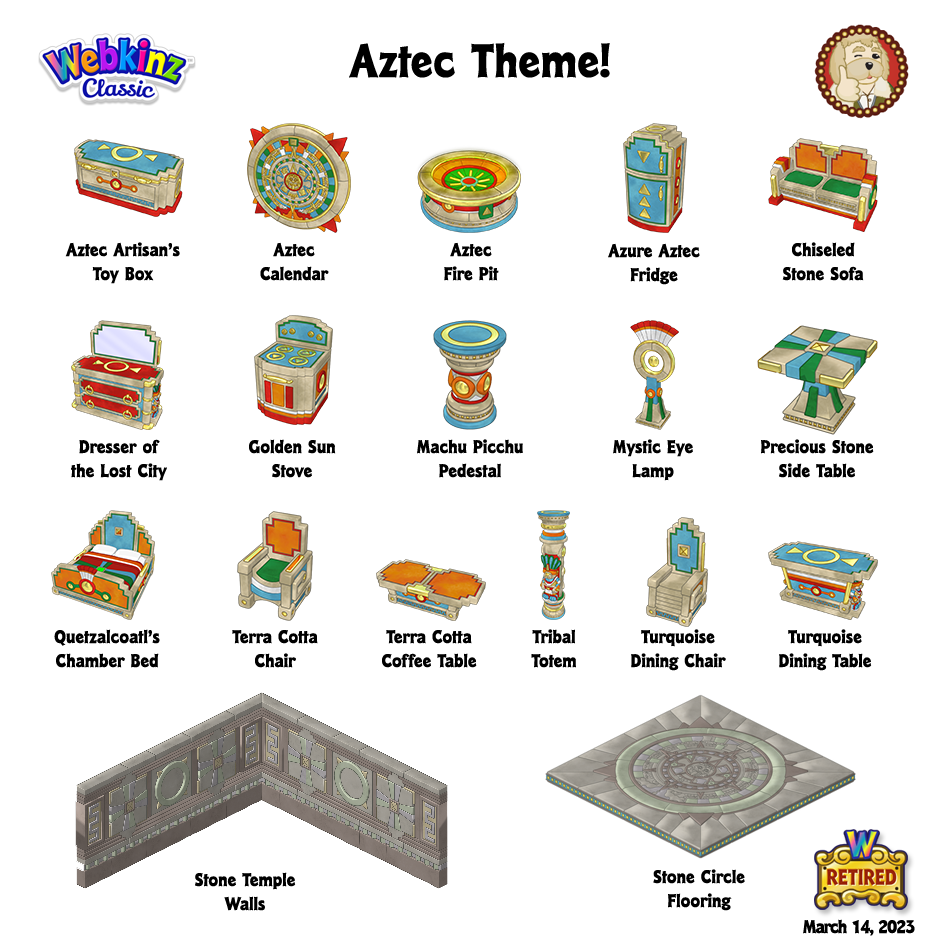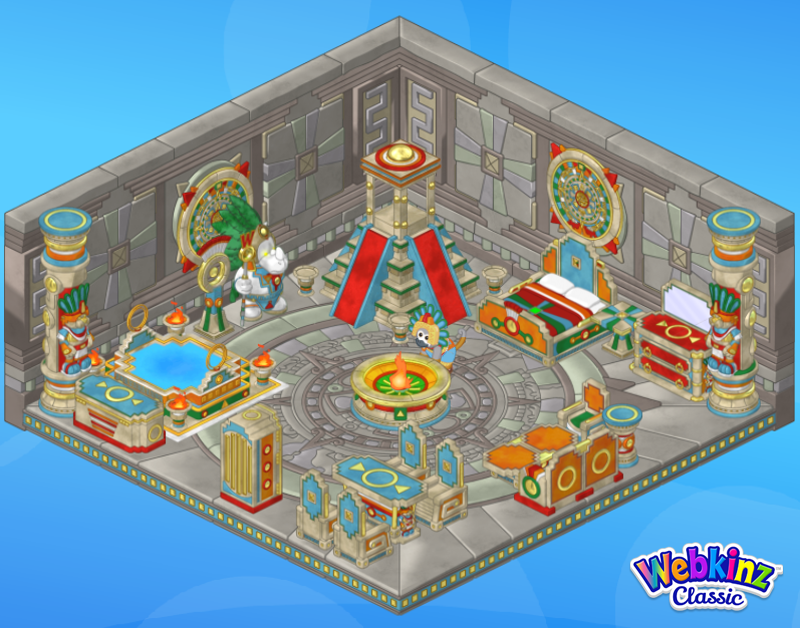 NOTE: The Aztec items sold by the Ganz eStore and the exclusive Ancient Aztec Stone Statue will NOT be retired on March 15th.
Starting on March 15, the Fun to Be Young theme will be added to the pool or rare items in the Webkinz Classic Curio Shop.
Don't forget—you can find the NEW Neo Aztec room theme in the Webkinz Next Curio Shop. These items can also be sent back to your linked Webkinz Classic Account. Learn more here.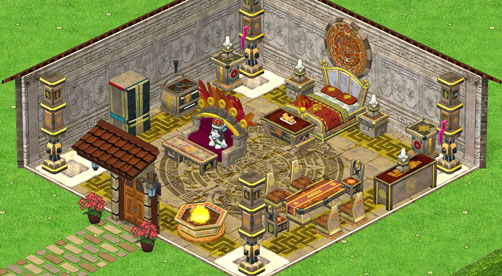 REMEMBER: If you subscribe to our official Webkinz Twitter account, we post daily #RareItemAlerts to let you know when you can find specific rare items in the Webkinz Classic Curio Shop!

Have YOU collected all of this amazing ancient theme? Let us know in the comments below!
Follow Webkinz on social media:
social media