The brand new Christmas Cabin room theme is now available to buy from the W-Shop for KinzCash. You'll find it in the NEW & PROMOS section of the shop. This room theme is available on web and on the Webkinz mobile app.
Want to hear the artists talk about creating this year's holiday room theme? Michael and Mandy had Mike and Erik, two of our talented Webkinz artists, on Podkinz Ep 110. You can watch this special episode of Podkinz HERE.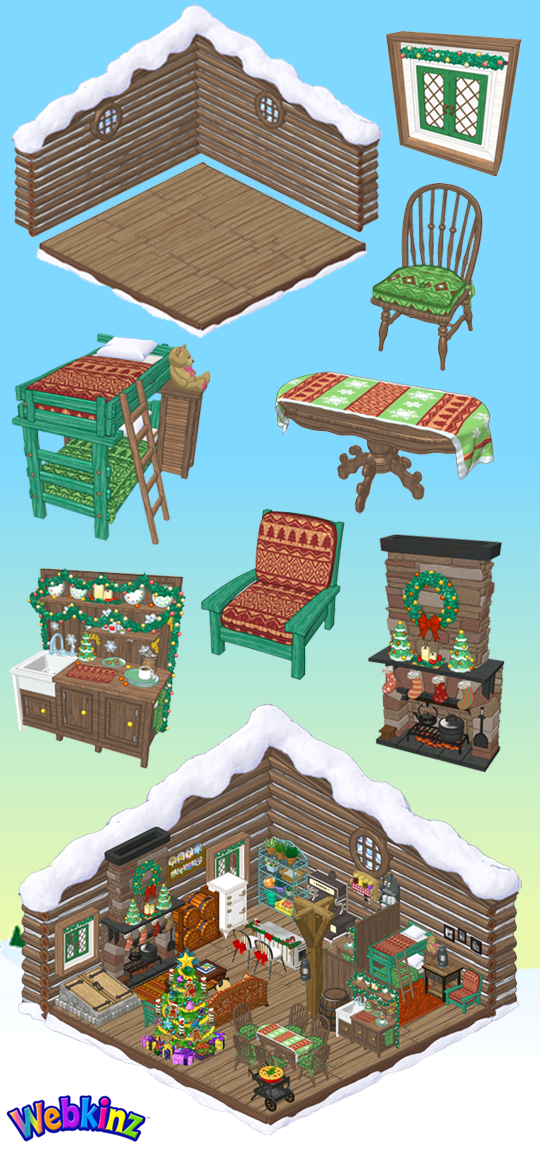 The Countryside Christmas room theme is also returning for another year, but here's the catch: You'll only be able to find it on the Webkinz mobile app. Create a winter wonderland for your pets by building them a special Countryside Christmas room.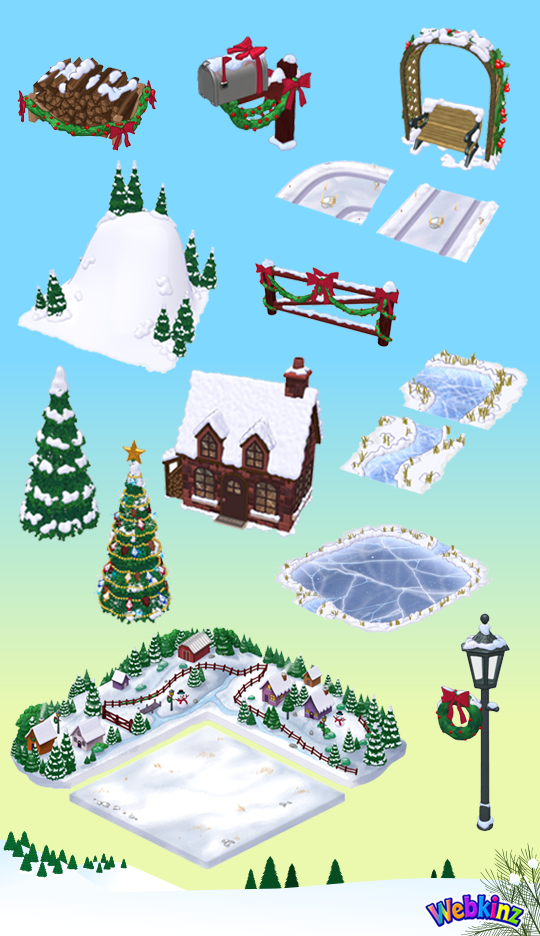 Once you pets have finished playing in the countryside, they can curl up by the fireplace and warm up in their very own Christmas Cabin!
These two holiday room themes are only available until Dec 31st, so make sure you get them before they're retired for another year…