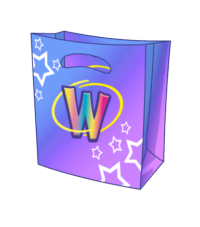 Congratulations! The Webkinz Community comes through again! You watched Podkinz 96 more than 3,000 times! Now everyone can get a Community Code for a FREE virtual Webkinz Day Loot Bag! Each bag contains two awesome item and may contain a Webkinz Spring Fairy Buddy! How did the Fairy Buddies get trapped inside the Loot Bags? Find out here.
Here is your Community Code:
W248-VPEV-YL2Z-64H8
Enter this code in the Code Shop inWebkinz World to receive your Loot Bag, then drag the bag into your room to get your prizes. Did you free a Spring Fairy Buddy? Let us know in the comments below!
Code awards one item per webkinz.com account and expires at midnight EST on May 31, 2018.