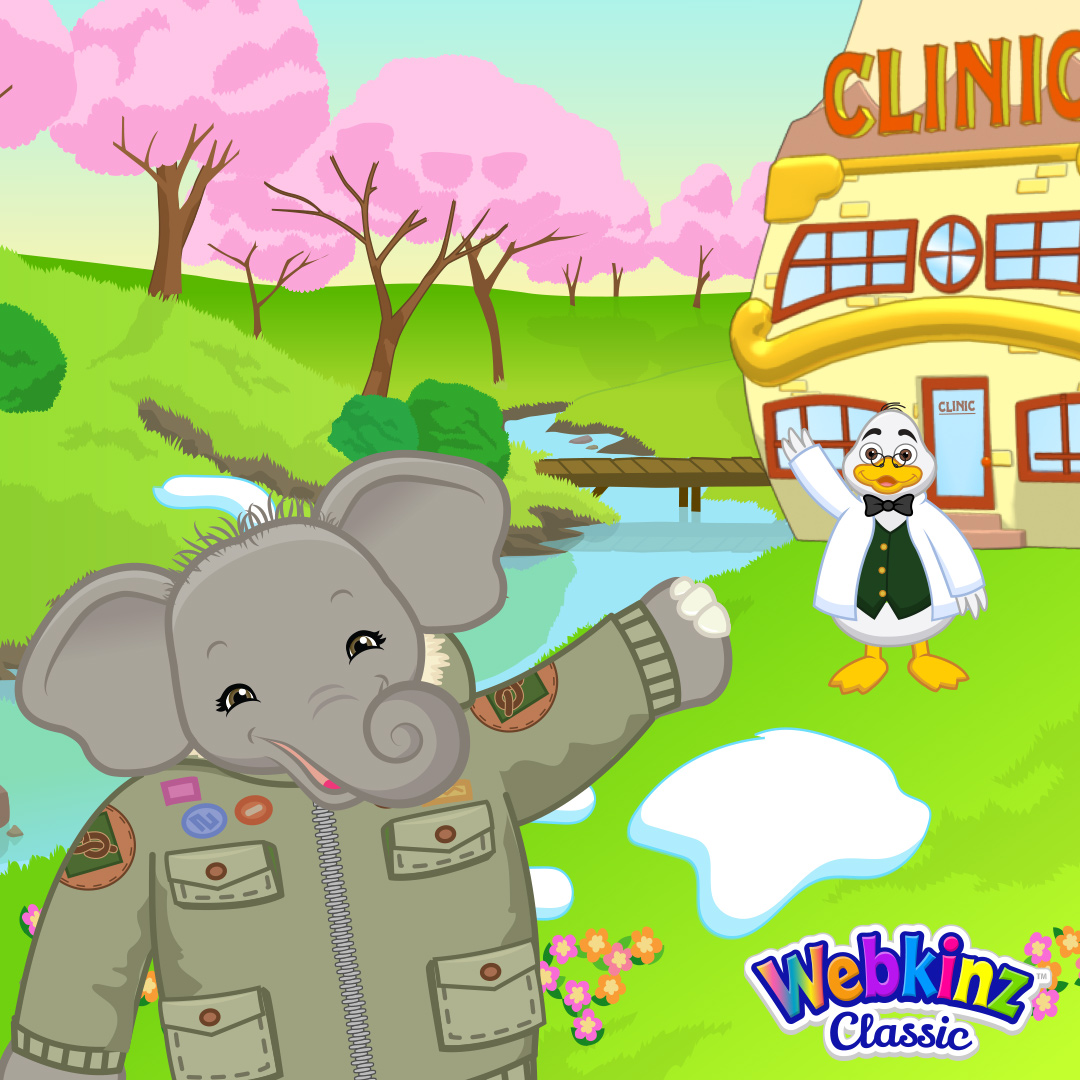 You did it! You completed the final task in the challenge and the Baby Elephant is feeling much better and is ready to go home!
Here is your code for an
Adventure First Aid Plaque
W24V-9TYP-44DD-X3JE
Enter this code in the Code Shop which can be accessed through the Things To Do menu when you log into Webkinz Classic. Code expires at midnight EST on July 31, 2021.