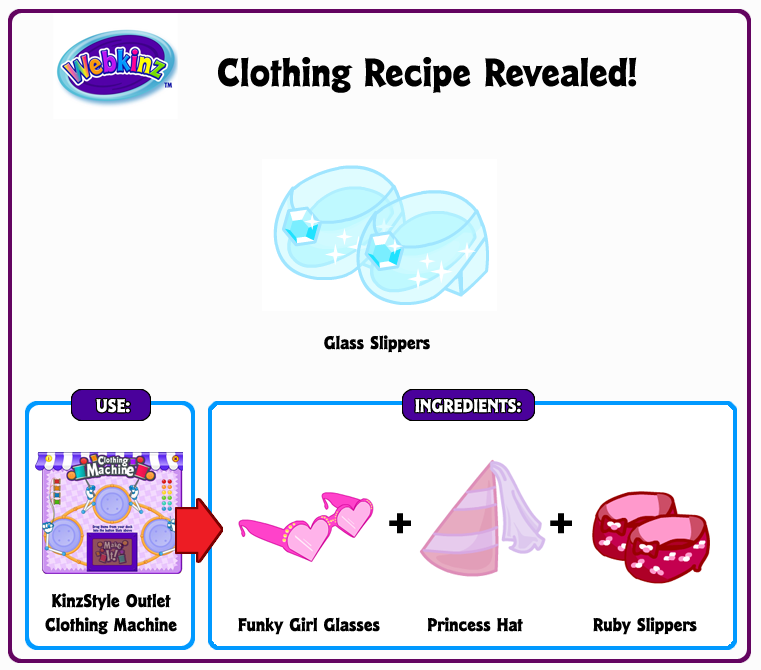 Does your pet want to go to the ball, but have nothing to wear? If they're looking for something special, then a pair of Glass Slippers will be the perfect fit!
When you combine 3 other special pieces of clothing on the Clothing Machine in the KinzStyle Outlet, you'll be able to create this magical fragile footwear!
Here's what you'll need:
Funky Girl Glasses
Princess Hat
Ruby Slippers
Have your pet slip on these slippers and they'll feel like the belle of the ball!
Want to know some other clothing recipes? Check out our earlier articles here and here!