If you have a Webkinz that loves to be the teacher's pet, they'll want to learn how to make this A+ apple-shaped recipe food!
Just combine these three WShop ingredients in any blender and you'll create a sensational sippy drink called Grapplesnap!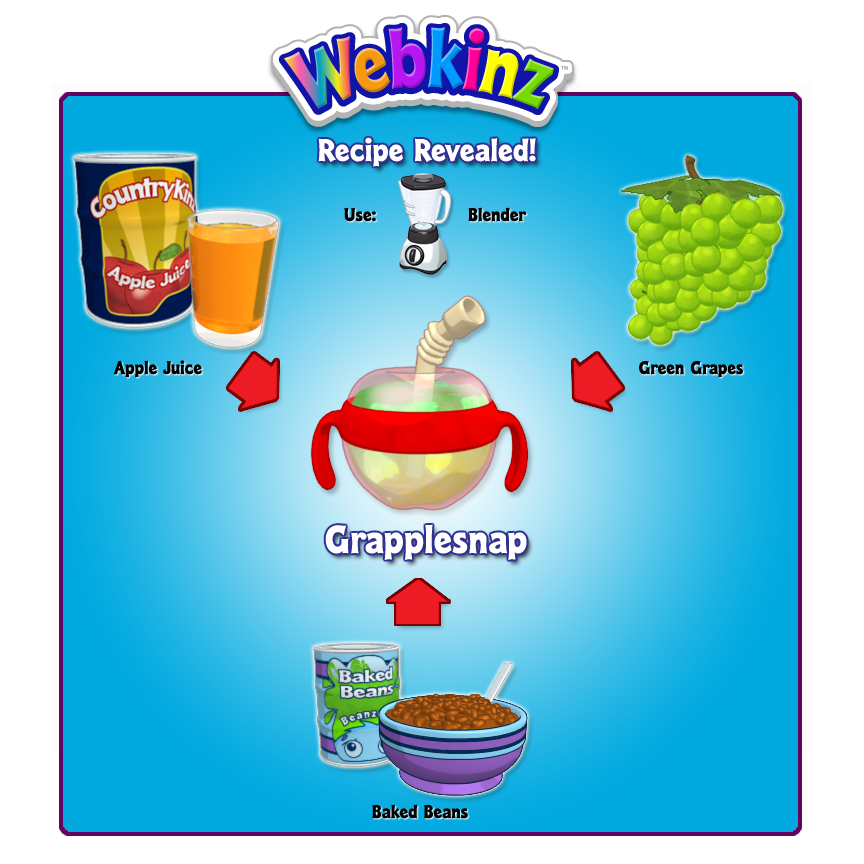 Want to know MORE Secret Recipes? Check out our Secret Recipe Archive here!
What is YOUR favorite Secret Recipe to make? Let us know in the comments below!