PJ Collie will be adding some cool Halloween costumes to the KinzStyle Outlet on Wednesday, October 8th! Here's a look at some of the boo-utiful Halloween costumes that have been available in the KinzStyle Outlet over the years, along with a sneak peek at this year's new costumes: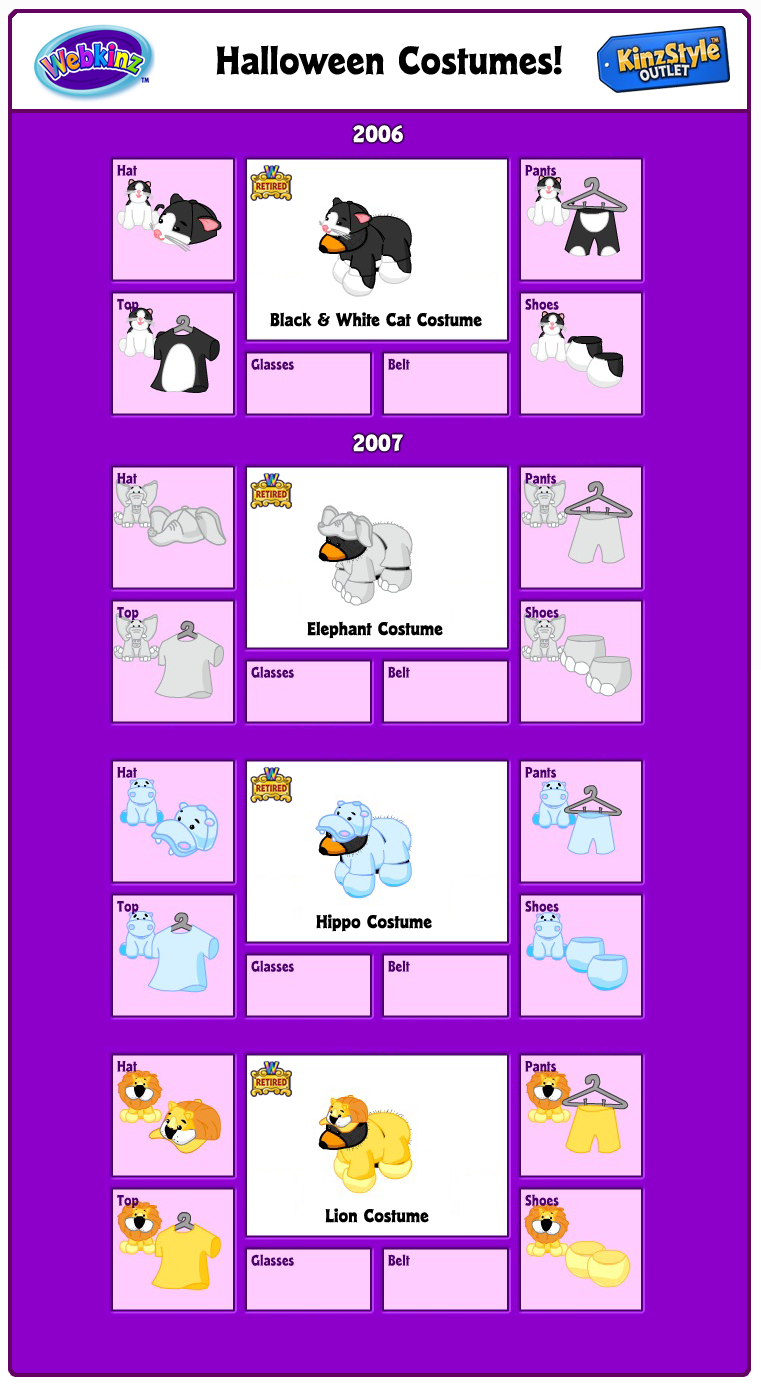 How many Webkinz costumes have you collected over the years? Which are your favorites? And which ones are you missing? Let us know in the comments below!
Click on the page numbers below to see even MORE costumes!