The Red Velvet Raccoon is arriving in the Ganz eStore this February, just on time for Valentine's Day! Check out the work that went into designing this pet's adoption gifts:
The ears of the Red Velvet Raccoon are featured on this Gift Box: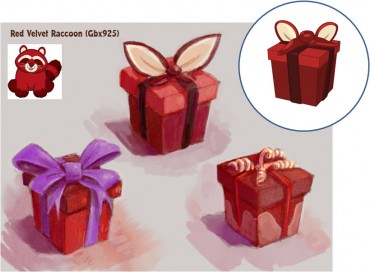 We love the Luxurious Clock, the Red Velvet Raccoon's PSI (Pet Specific Item)! The base of the clock appears thinner on the final item compared to the original concept sketch: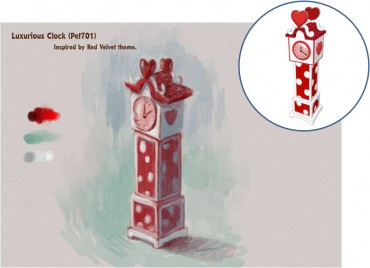 The steam featured on this concept sketch is a beautiful touch! Too bad it didn't make it to the final design of the Creamy Cocoa, the Red Velvet Raccoon's PSF (Pet Specific Food):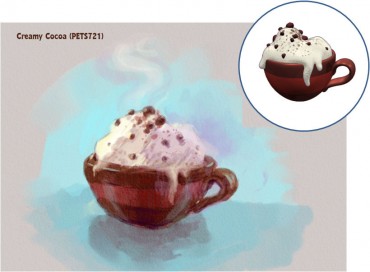 The Red Velvet Raccoon will be available to Deluxe Members on February 1st in the Ganz eStore. Stay tuned from more sketches from our talented Webkinz artists!