Not too long ago, Webkinz Newz announced the retirement of 3 Loot Bag Prizes.  Well, the day has com and the Dunce Cap, Chocolate Zingoz and Zum Balloons  are no longer available.
BUT – check out these awesome NEW Loot Bag Prizes that you can now add to your collection!
Cardboard Crown, Cotton Candy and Paper Tiara!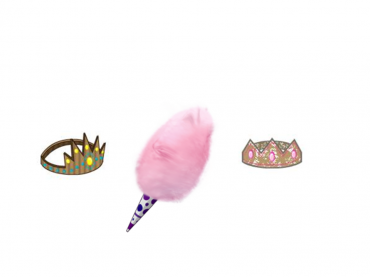 Party Down!