June is only a couple of days away, and that means the summer season is arriving soon!
With the warm weather approaching, your pet will want to take a dip in the pool, so here's how to create a Nice Neon Swimsuit for them to wear!
Just pick up the following 3 clothing ingredients at the KinzStyle Outlet and combine them together on the Clothing Machine to get this gorgeous green swimsuit!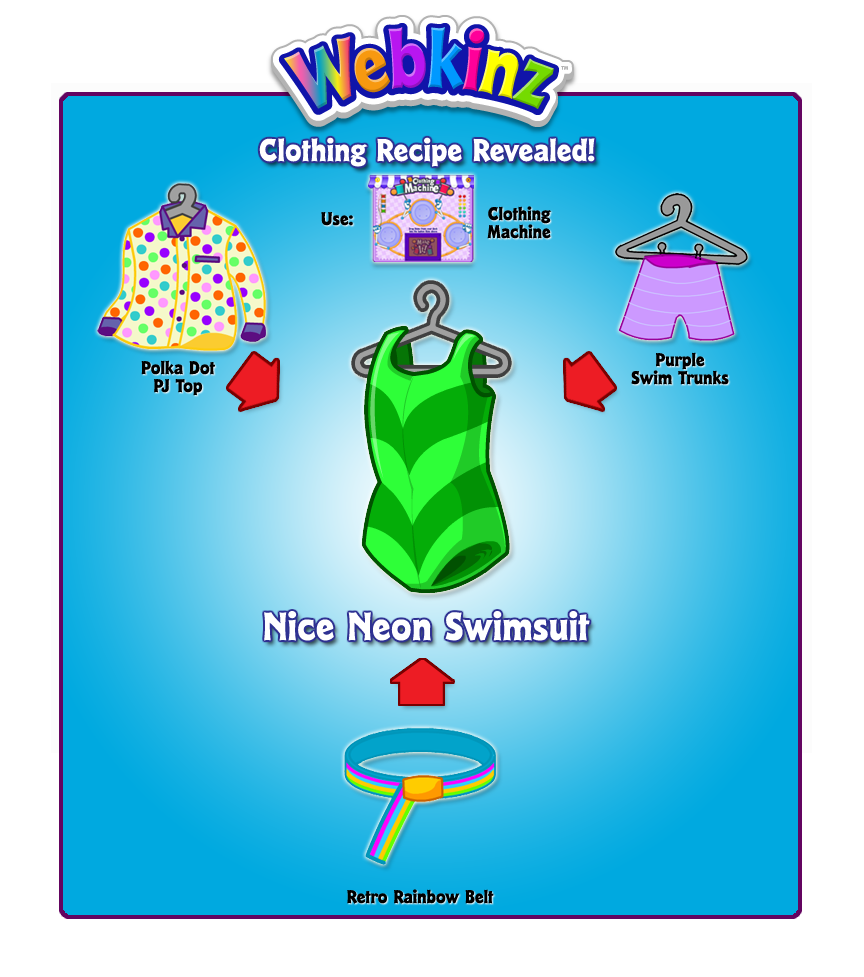 This clothing recipe has remained unsolved since it first appeared in Webkinz World, way back in 2011!
Want to know MORE Secret Recipes? Check out our Secret Recipe Archive here!
What are some of YOUR favorite Webkinz recipes? Let us know in the comments below!