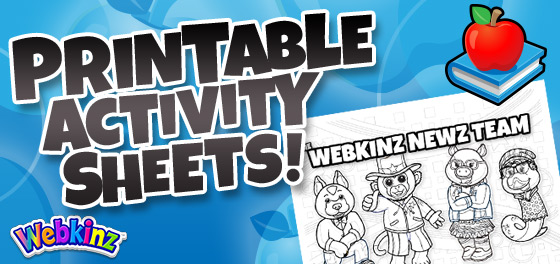 Did you know Webkinz Newz offers a selection of fun and educational activity sheets that you can print at home? If you're looking for a fun way  to pass the time, check out the Webkinz Newz Games and Activities section!
We'll be adding more activity sheets in the coming weeks so be sure to check back often!
And to get you started, here is a brand new coloring sheet that you can download featuring some of your favorite Webkinz hosts!
Click here for a downloadable PDF that you can print and color!