Did you know that if you sign up for the Ganz eStore mailing list, you can find FREE Codes for virtual items?
FREE Gifts from eStore 
That's right – the eStore newsletters which are sent out about once a week often contain links to fun scavenger hunts for FREE Community Codes hidden in eStore. Once you find them, you can enter the Codes in the Code Shop on webkinz.com to get FREE virtual items added to your account.
FREE Gifts from eStore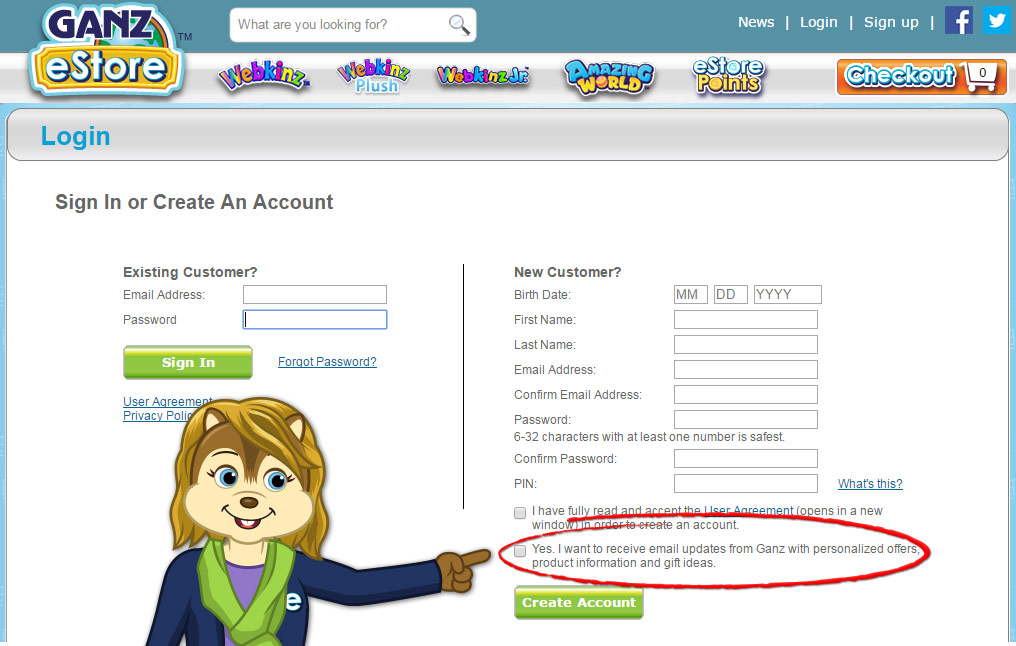 Signing up for the eStore newsletter is simple.
Create an account on Ganz eStore – it's absolutely free!
Click the checkbox that reads 'Yes. I want to receive email updates from Ganz with personalized offers, product information and gift ideas.'

3. Watch your inbox for amazing offers from Ganz eStore, and try clicking on the different offers in the email to find your free code. The code will be included on the eStore page for one of the products advertised in the email.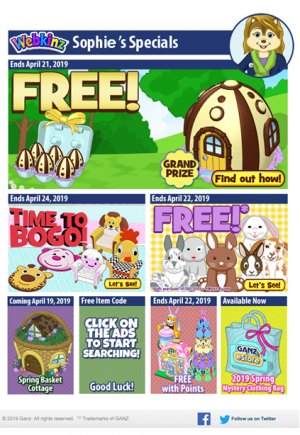 *Please note:
If you already have an eStore account and you are not receiving emails, you can change this setting on your account by logging in and selecting 'Manage Account' on the top right. Then select 'Manage Subscription' and click the box marked 'Check to Subscription'.
If you used to receive Ganz eStore emails, but you clicked 'unsubscribe' FROM THE EMAIL and now you would like to start receiving emails from us again, please contact Customer Service and let them know that you would like to be added back to our mailing list.
Don't miss out – sign up today!