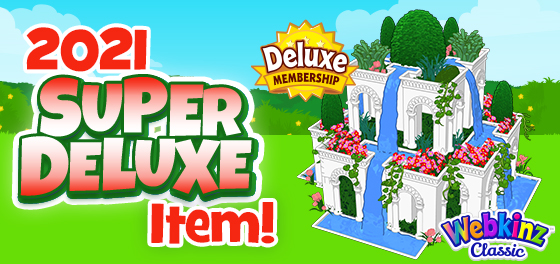 The Webkinz Super Deluxe Item comes free with every 1 Year Webkinz Classic Deluxe Membership purchased within a calendar year.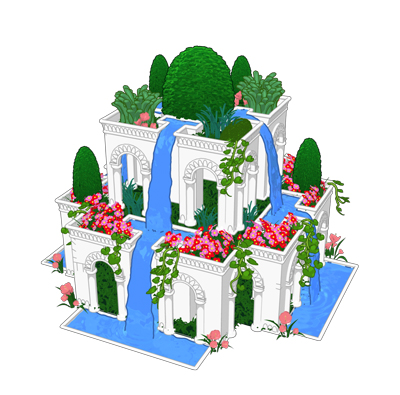 Once again this year our Super Deluxe Item was designed by a very talented and creative member of the Webkinz community! The 2021 Super Deluxe Item is the Hanging Gardens Grotto by thetwistedfrosty and we are so excited to reveal the Webkinz artist's interpretation of thetwistedfrosty's beautiful drawing!

And to celebrate the release of the 2021 Super Deluxe Item, for the month of January 2021, every 1 Year Deluxe Membership purchased will also come with a lovely new Hanging Gardens Gown, inspired by thetwistedfrosty's beautiful design!
Check out thetwistedfrosty's original drawing below to see how it compares to our artist's version.
Aurora Boreal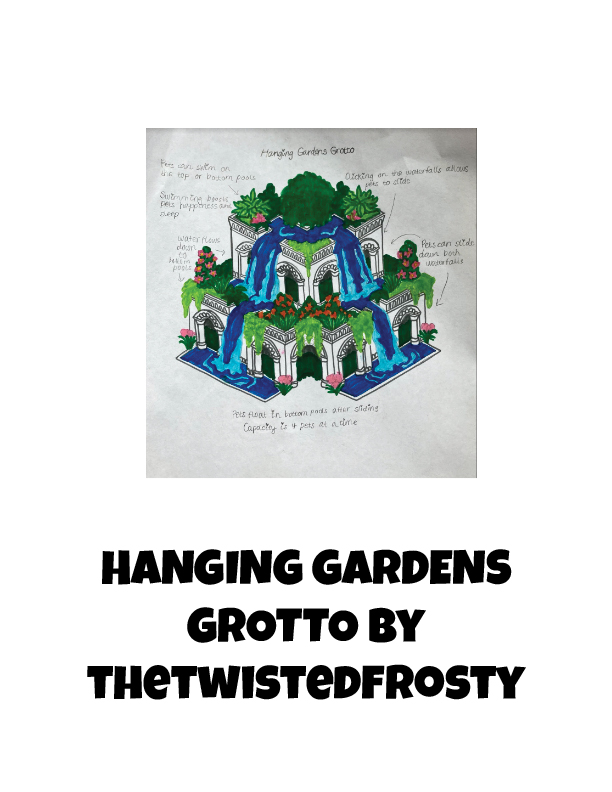 And until the end of this year, the 2020 Webkinz Super Deluxe Item –  the Aurora Borealis Sky Coaster by trooperbat - still comes FREE with every 1 Year Deluxe Membership purchased.