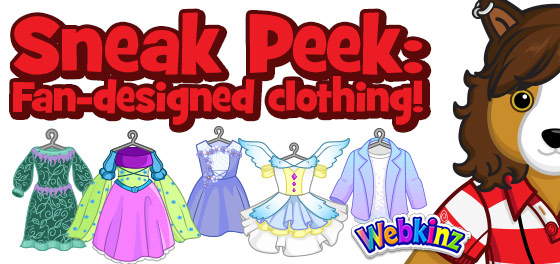 We're so excited that the clothing from our fan-design contest in February is ready to be released at the end of August! The designs we ended up with were fantastic and we just know that you're going to want to pick them up when they become available in the KinzStyle Outlet on August 28!
Check out the original drawings and the Webkinz artists' interpretations of them below! Cakis' grapevine outfit comes with a hat and shoes that will be added to Webkinz at a later date.
We're also excited to see all the new designs that are currently being submitted in our Fashion Week Design Contest! We can't wait to see the next fan-designed clothing that will be added to Webkinz World!