Hey there trophy collectors! The Lunch Letters Trophy Challenge arrives in Webkinz World on Monday, March 30th, and players who complete the Challenge by Sunday, April 5th, will win the trophy!
But don't leave this challenge until the last minute… some tasks will take some time to complete.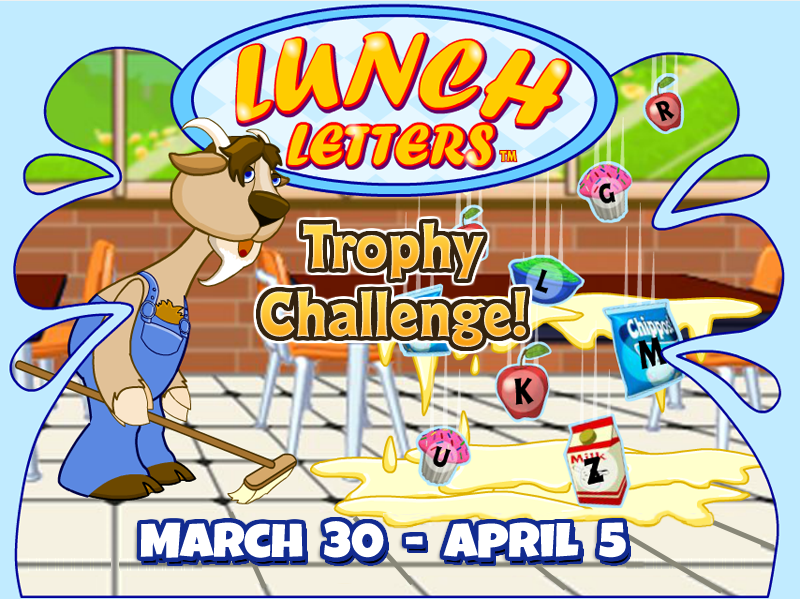 Here's how to play: Starting on Monday, March 30th, look for the Lunch Letters Trophy Challenge icon in your pet's room. It will be displayed along the left side of the room: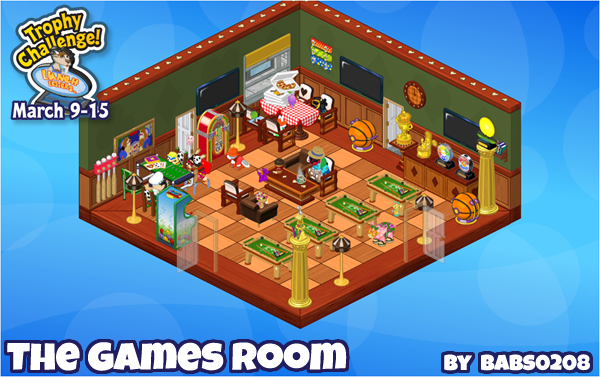 Click on the icon to review your tasks. There are 3 tasks you'll need to complete by midnight, April 5th (EST) to earn all of the prizes:
Sign up your pet for any 12 classes at the Kinzville Academy
Earn 200 KinzCash playing Lunch Letters in the Arcade
Feed your pet 10 Apples from the W Shop
Help Billy the Goat keep the cafeteria clean. Use the keyboard to type the falling foods before they hit the ground.
Try to keep your fingers on the home keys and try not to look at your fingers as you type. The closer the food is to the bottom of the screen, the more points you get. Use the spacebar to cancel entering a word.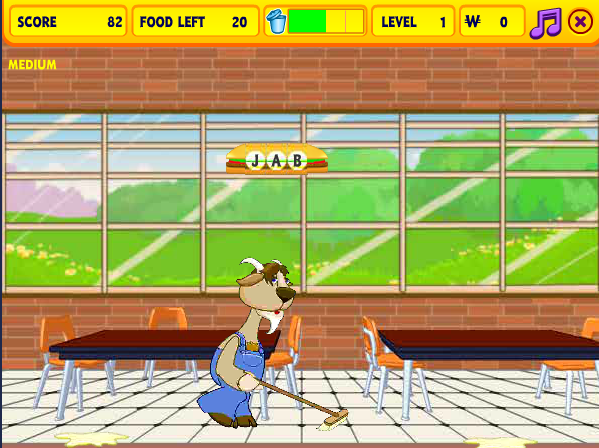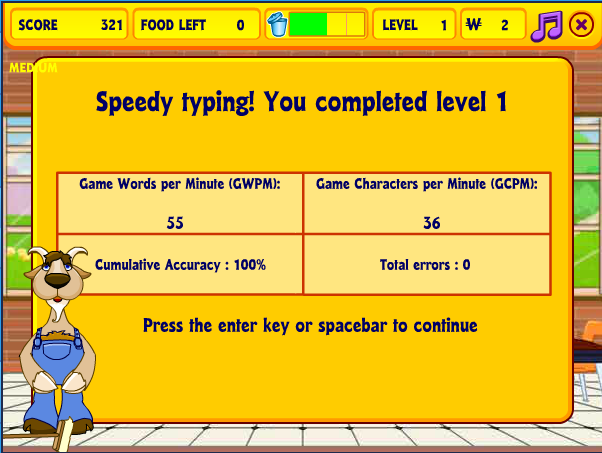 Complete all of the tasks before time runs out and you'll win a Cafeteria Tray, along with the NEW Lunch Letters Trophy!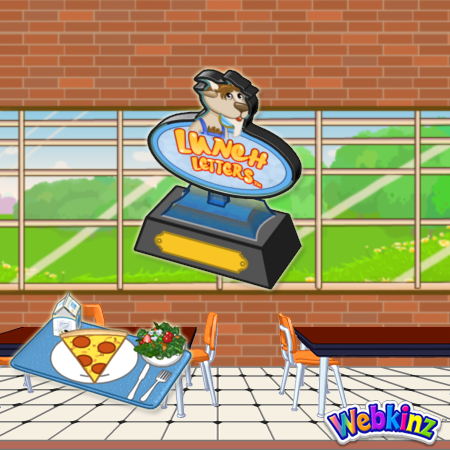 What is YOUR favorite Webkinz arcade game? Let us know in the comments below!