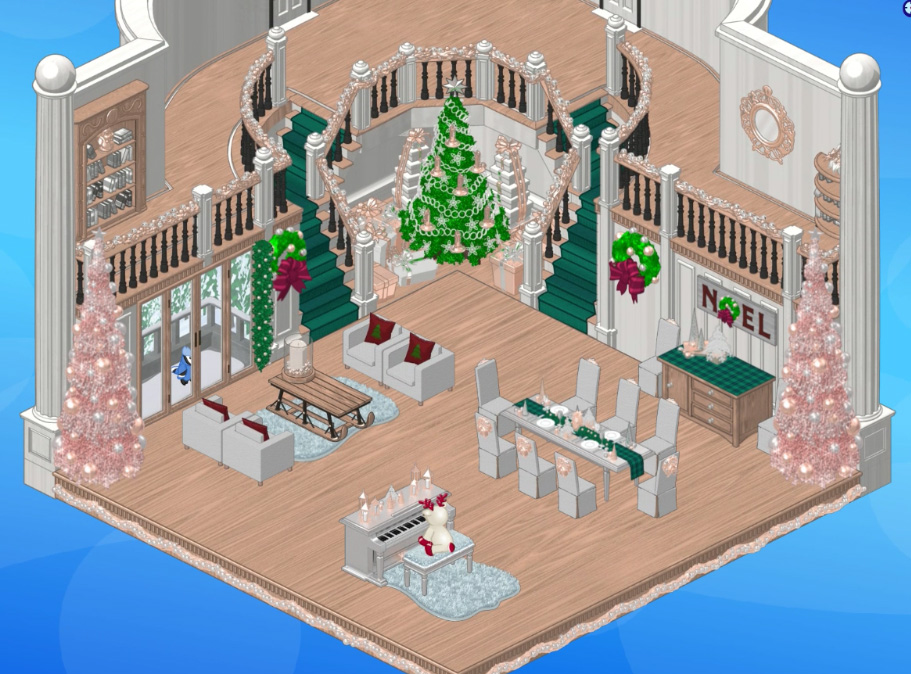 We showed you some of the new Mod Holiday items last week.  We're so excited to show you the rest of the new Mod Holiday items today! They were all inspired by the beautiful artwork of player Resonatingthunder, who was the winner of our contest to design this year's holiday theme.
Many of these beautiful new pieces will be available at the WShop between December 1 and 31, including the Dining Table and Chairs shown in the room above.
But there are even more ways to add to this beautiful theme. During the Candy Cane Collection, you'll have a chance to collect the Mod Holiday Hurricane Candle, Noel Sign, Armchair, and the Sliding Doors which were based on another of Resonatingthunder's lovely sketches.
Deluxe players can also collect the gorgeous Mod Holiday Piano by completing December's Deluxe challenge.
And everyone can get the festive Mod Holiday Wreath when we give away a free code in this year's printable Christmas card. We would love to hear what you think of all the Mod Holiday items! Watch for it on Webkinz Newz mid-month! Which ones do you plan to add to your home?