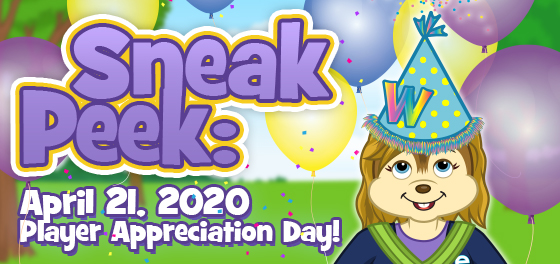 Wow! There is so much to celebrate this month with Webkinz turning 15 on April 29, 2020! But on April 21, all of Webkinz will be celebrating YOU with our Player Appreciation Day! This month's gift is an adorable, animated Confetti-Shooting hat!
This adorable hat is the perfect piece to wear to ring in Webkinz Day!
Please note: this item is not tradeable, sendable, or sellable. If you would like to add it to your Webkinz account, log in to Webkinz.com (web only) on April 21, 2020 and visit Today's Activities, which can be found in the Things To Do menu. Then click to collect your gift.
And remember, you can find lots of Webkinz Day specials at Ganz eStore!
So fab. So fun.