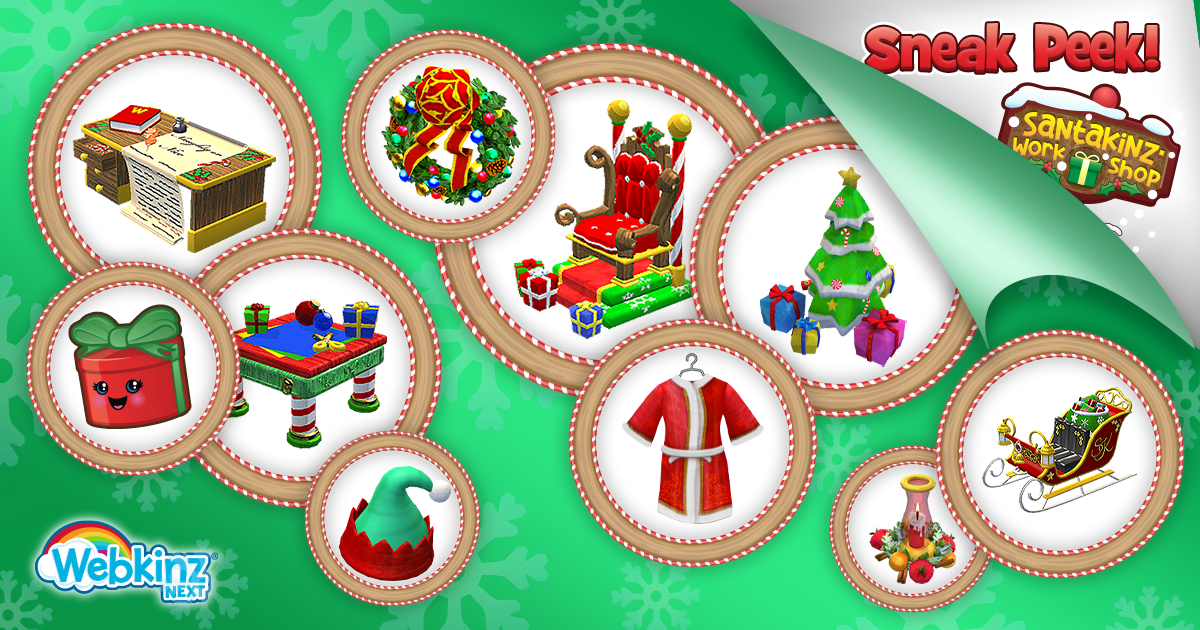 'Tis the season! The Fantastic Fairground Season has been fantastic, but it's will soon be time for the fair to shut down soon and make way for a brand new FESTIVE Season!
Santakinz WorkShop Season
Starting on December 13, 2022 Santakinz is coming to town! The new Santakinz WorkShop Season is free to all players! There are twenty free prizes to collect!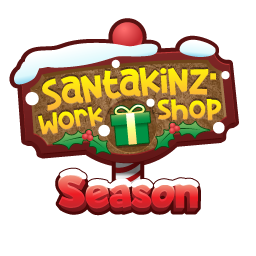 Decorate your pet's home with cute prizes including the Holiday Warmth Candle Lamp, an elegant Hickory Clock, and a beautiful Holiday Silver Storage Bench.

Collect all the pieces of a cute Elf costume!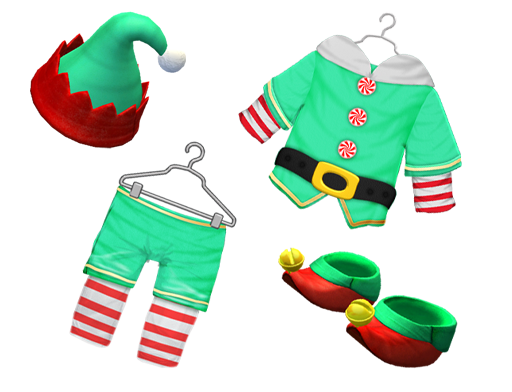 The free tier also offers cute graphics like the adorable Kawaii Present Emoji and a Christmas 2022 Avatar Frame, as well as KinzCash, Wish Tokens, School Ribbons and even Diamonds!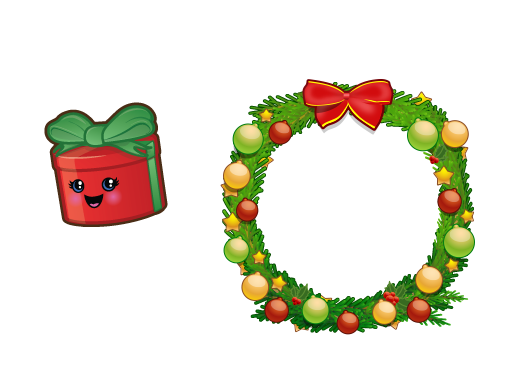 If you'd like to earn even more Season Rewards, you can purchase the Season Pass which will unlock up to 30 more awesome prizes! Each Season Pass Holder earns a recipe, which can be created using Bits of Magic materials you can collect throughout the season. This Season's recipe is the North Pole Snowglobe!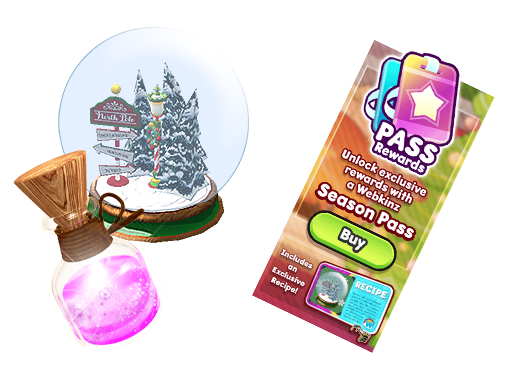 Create your own Santakinz Workshop with cute furniture and decorations, incuding the SantaKinz Helper Stool, SantaKinz Helper Workbench, SantaKinz Desk, SantaKinz Christmas Chair to name just a few!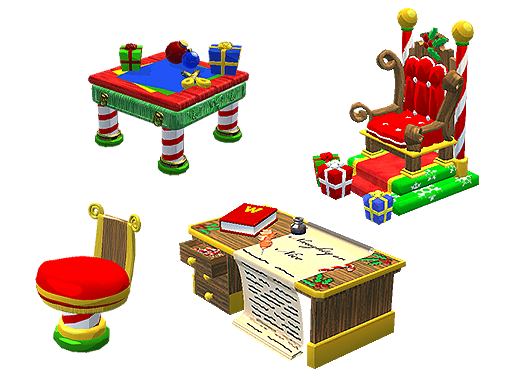 Ho-Ho-who can resist dressing their pet in a majestic Santakinz Christmas Cloak and Bag of Gifts Backpack?

Season Pass holders can also earn Mystery Capsules, exclusive emojis and avatar elements, and when you complete the season, Season Pass holders' pets can take a spin in their SantaKinz Magical Sleigh, this season's Grand Prize!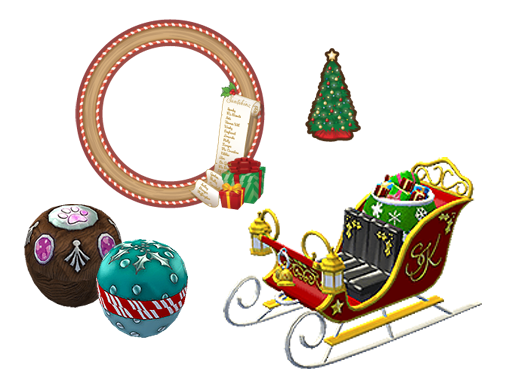 The Santakinz Workshop Season starts on December 13. Be sure to log in every day to complete your tasks so you don't miss a prize!
Santakinz WorkShop Season
Tell us, which of these prizes tops YOUR wish list?
Download Webkinz Next now — available for Mac, iOS, Android and Windows 10.
Download Webkinz Next
Follow us on social media:
social media