Requiring 5 ingredients to solve it, the Mega Stove has some of the most difficult Secret Recipes in all of Webkinz World!
Since so many have gone unsolved over the years, we've decided to finally put everyone on the right track by solving the combination for the choo-choo-chewy Superstinachew!
Use your Mega Stove (available in the WShop) to combine the following 5 ingredients:
Baked Beans
Mushrooms
Pizza
Tacos
Tomato Soup
Combine them together and you'll have a sensational steaming snack for your pet!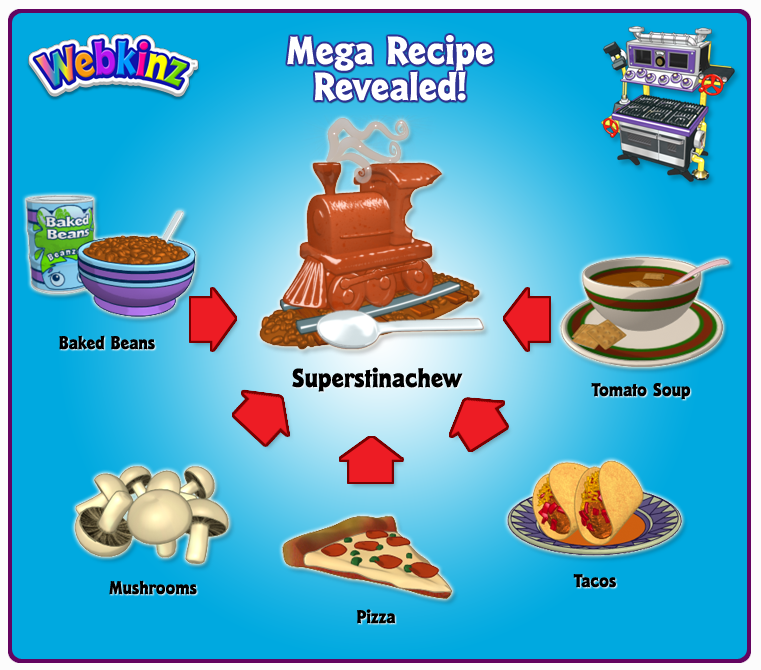 Because it is still technically unsolved at the time this article was posted, the first player who successfully creates it will win a Secret Chef Trophy!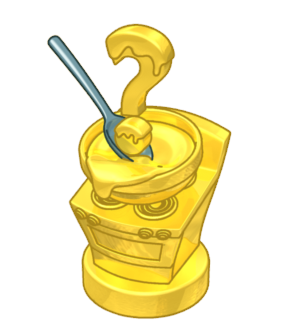 Want to know MORE Secret Recipes? Check out our Secret Recipe Archive here!
Which Webkinz secret recipe do YOU wish was revealed? Let us know in the comments below!