Is your pet looking for a sweet new look this winter? Then they'll be delighted to wear a terrific toque that looks just like a delicious dessert!
If you pick up the following 3 clothing items from the KinzStyle Outlet and combine them together on the outlet's Clothing Machine, you'll create the tasty-looking Sweet Treats Toque!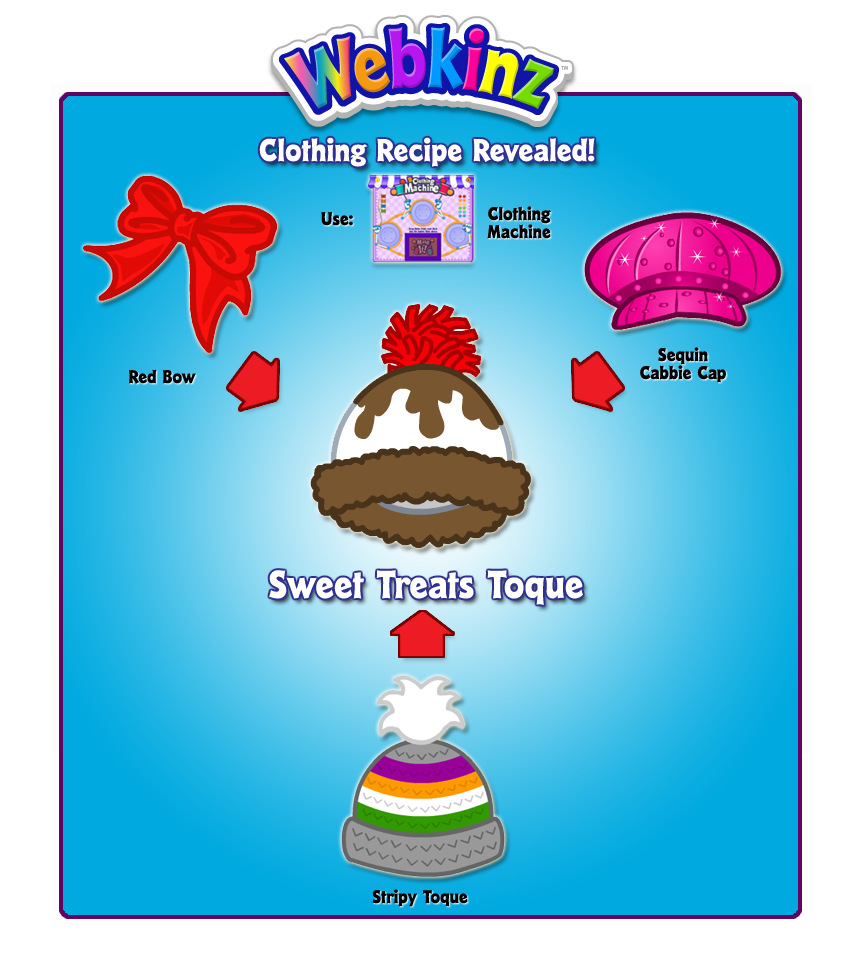 Want to know MORE Secret Recipes? Check out our Secret Recipe Archive here!
What are some of YOUR favorite Webkinz recipes? Let us know in the comments below!