If your pet wants the right look for the job, try making them a pair of Tabby's Glasses in the Clothing Machine!
When you combine 3 special pieces of clothing on the Clothing Machine in the KinzStyle Outlet, you'll be able to re-create Tabby's signature style!
Here's what you'll need:
White Hollywood Sunglasses
Combine all 3 clothing items together in the machine and you'll create these fabulous frames!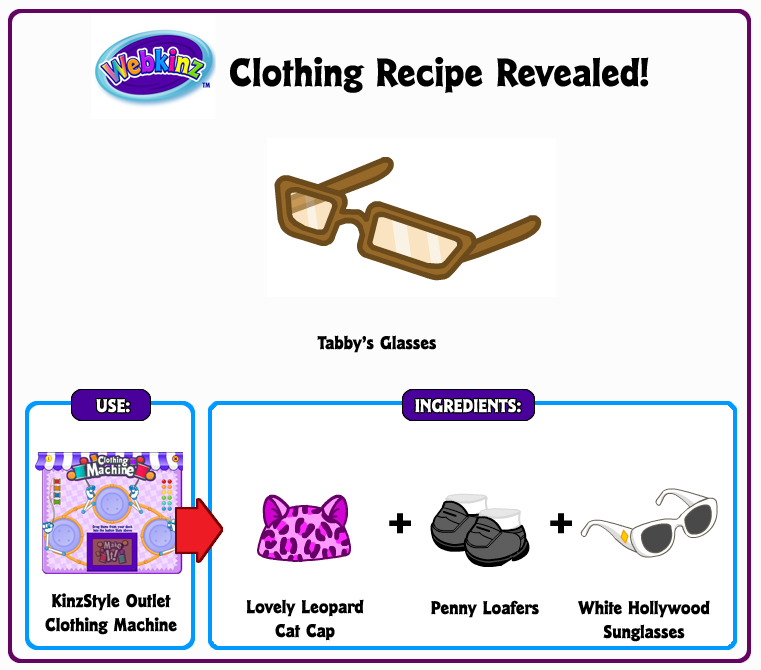 Want to know some other clothing recipes? Check out our earlier articles here, here, and here!