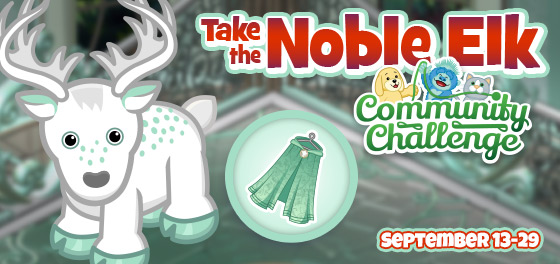 We all need to work together to help the Noble Elk! The Elk thinks it's bringing bad luck to Webkinz and won't come out of the Clubhouse! Let's all go and visit the Noble Elk to show it there is no such thing as bad luck!
If 10,000 Players visit the Noble Elk in the Clubhouse Room by September 29, you will be awarded with a very special gift from the Order of the Noble Elk – a Noble Elf Cloak.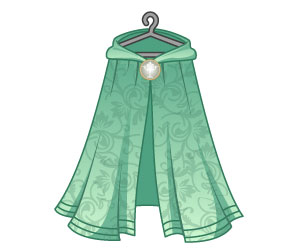 Be sure to visit the Noble Elk in the Clubhouse every day and click on it to get a Chocolate Wish Token. And on September 30, come back here to Webkinz Newz to see if the Webkinz Community reached the goal!