Webkinz Shopping SPREEs are a great way to collect retired clothing you may have missed. Here's how it works: From January 23 – 31, log into Webkinz World to get a free piece of retired clothing from the KinzStyle Outlet every day.
Here's a look at this year's schedule: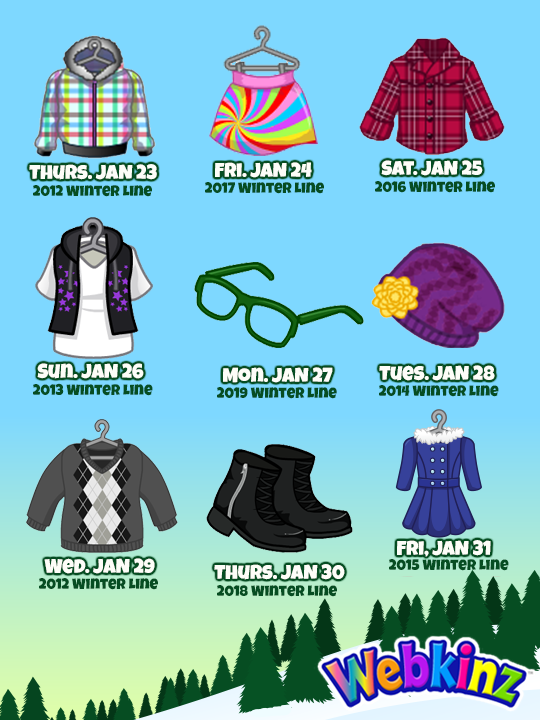 Your retro clothing prize will be automatically added to your Dock the first time you log into Webkinz or the Webkinz mobile app.
From January 23 – 31, you can also look for the floating SPREE dice and click on it to collect Bonus Rolls for the game of SPREE in the Arcade. You'll be able to find floating dice on Webkinz and the Webkinz Mobile app, but the game of SPREE is only available on web.
The number of Bonus Rolls you can collect each day is based on your tier. Here's a look at the daily limits: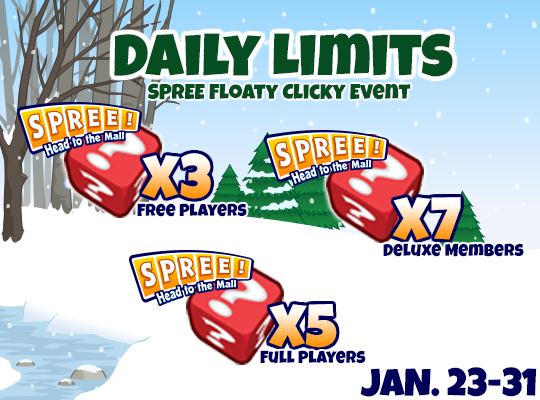 Collect Bonus Rolls every day to make it to the mall faster during your next game of SPREE! How many have you found so far? Let us know in the comment section below…