When players log in to Webkinz World on Valentine's Day, they will receive a special gift that they're sure to love! Here's a look back to show all of the beautiful gifts that were given out to players over the years, along with the gift boxes they used to arrive in!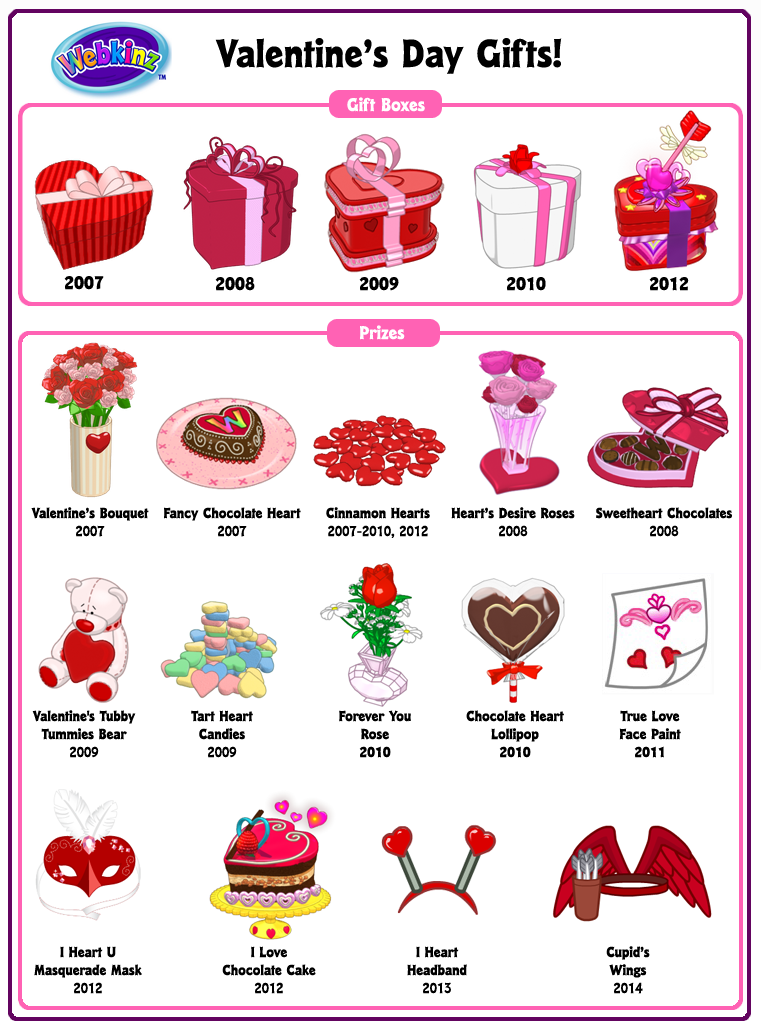 You may also notice a sneak peak of the angelic addition for this year—a set of Cupid's Wings!
Make sure you log in on Friday, February 14th to get your own wonderful set of wings this Valentine's Day!