The much anticipated Trick or Treat Street room theme is finally for sale at the W Shop! You can find this year's Halloween room theme in the THEMES M-Z section of the shop (it's the first theme listed in that section)… and it's all available for KinzCash!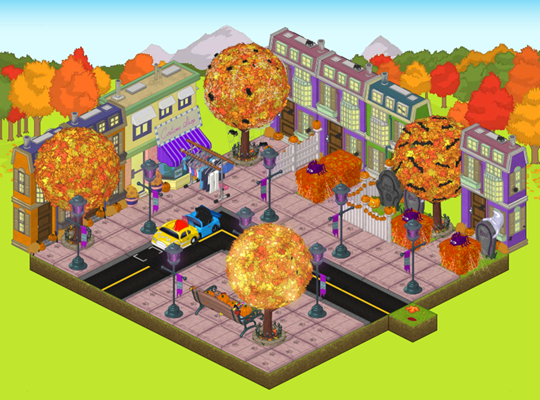 I wanted to thank everyone who had a hand in designing this theme. It was fun reading through all your comments whenever we posted concept drawings. We really took each comment into consideration, and I hope everyone is happy with the final designs.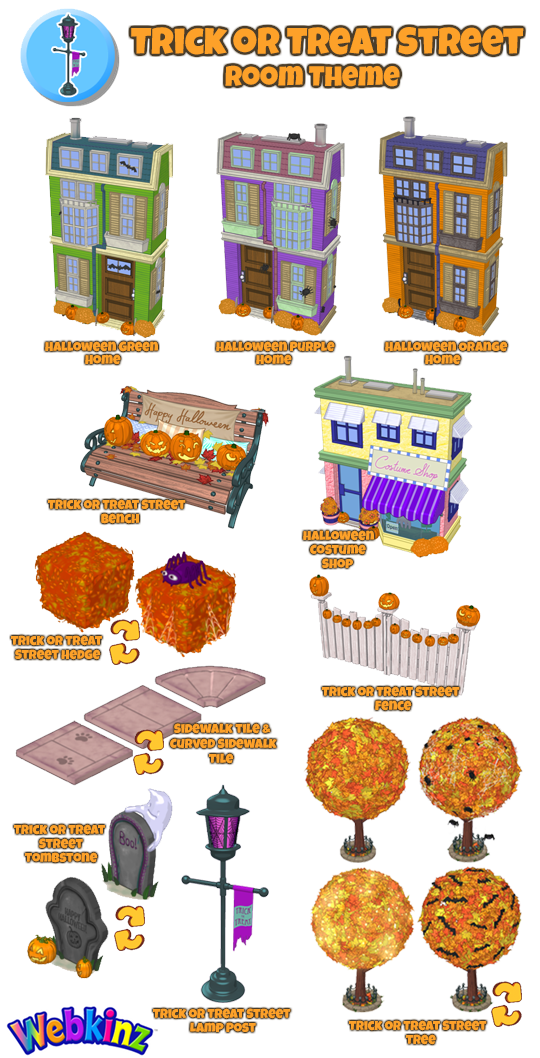 I also wanted to remind everyone that the Haunted Castle room theme is available this year as well, but you'll only find it in the MOBILE ZONE section of the W Shop on the Webkinz mobile app. This theme was designed to work with the rare Medieval room theme that you can only find in the Curio Shop.

I can't wait to see all the room designs that you guys come up with using these themes. Please feel free to email me screenshots of your Halloween room designs. You can email them to letsbuild@ganz.com. Anyone who has a screenshot featured in one of my room design posts is eligible to become a finalist the next time we hold a Room Design Awards.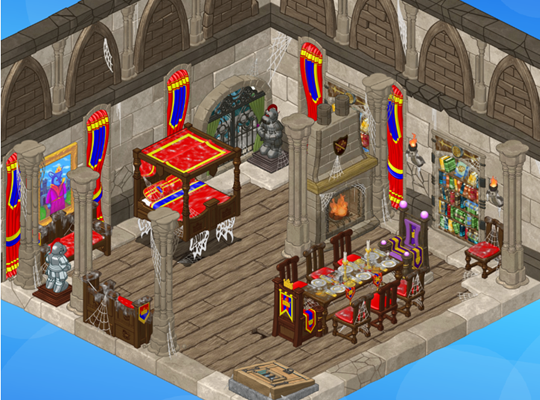 Download the Webkinz Mobile app to shop, decorate your pet's rooms, play games, dress and feed your pets on the go!
The Webkinz Mobile app is available for FREE at the App Store* and the Google Play Store**