Our 3D artists have been hard at work, and today, I have your first look at part 1 of the new Trick or Treat Street room theme. This year's Halloween theme will be available in the W Shop starting October 1st.
We have taken a lot of your suggestions into consideration when designing these final items, so I hope that you are happy with the way they turned out.
The bench looks very similar to the original concept drawing. The only real difference is that the pumpkins were made smaller and moved to the back of the bench so 2 pets could easily sit comfortably while taking a break from trick-or-treating: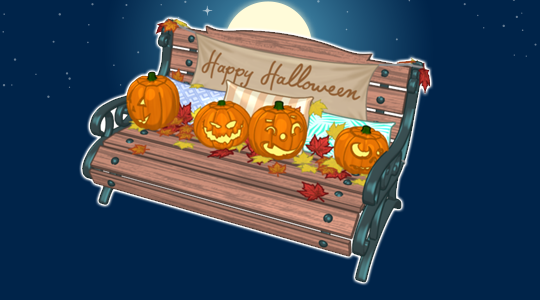 Here's a look at those three Halloween homes. Several changes were made based on your feedback. The homes now have a slightly more modern look and the cobwebs were removed. There are also slight design differences to each home, like the position of the windows and doors. We also added different decorations to each house. How do you think they turned out?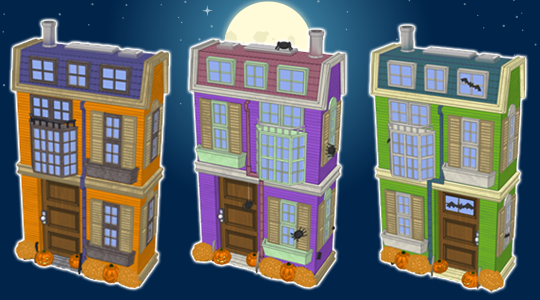 Finally, here's a look at the costume shop. I think it matches the styles of the homes nicely. The best part about this building is that it will work as storage so you can keep your favorite Halloween costumes here!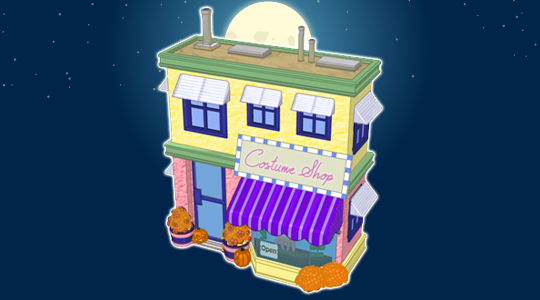 Start saving your KinzCash now! This theme will only be available throughout October, so you'll want to grab multiples of each item before they're retired.
What do you think of this theme so far? Let us know by leaving a comment in the section below…