Hi everyone! I'm thrilled to tell you about all the new things we have happening in Kinzville over the next few weeks! Let's take a look!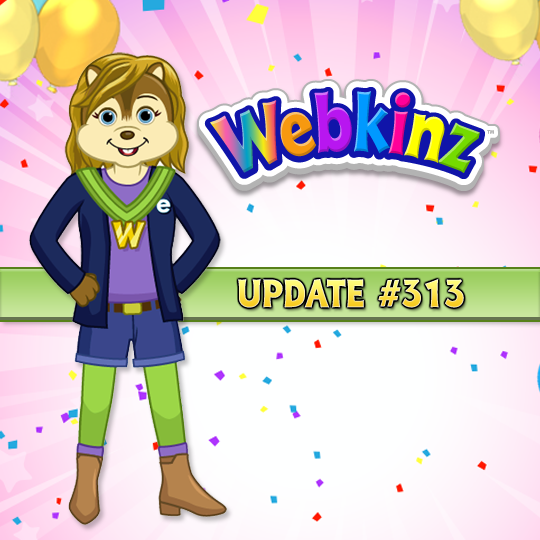 There are 3 NEW exclusive items that you can collect, either at the Wish Factory, or randomly inside your next pet's adoption gift box! If you've been saving up your Wish Tokens for a special occasion, you may just want to visit the Wish Factory to pick up the Webkinz Gothic painting, a concrete Mixer, or even the Sera Statue! To make room for these new prizes, we've also retired 2 older exclusives. Learn more in our earlier sneak peek report here.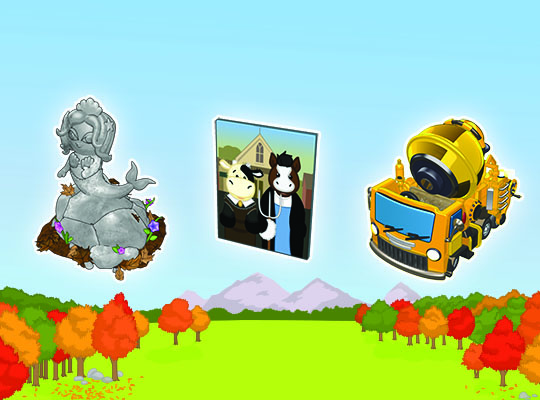 The 2020 Fall Clothing Line is NOW AVAILABLE in the KinzStyle Outlet (on web and mobile) and in the Mobile Zone for the WShop on the Webkinz mobile app. Get the latest in fabulous fall fashion for your pets! There are also 2 NEW clothing recipes that can be made from these cool clothes! To make room for the new stock, the 2020 Spring Clothing Line has now been retired.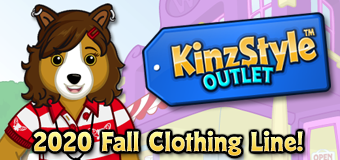 Also now in the KinzStyle Outlet, you'll find 2 NEW Halloween costumes, along with 3 returning costumes! Visit the outlet on web and the desktop app, or the Mobile Zone on the Webkinz mobile app's WShop to pick up pieces from the Cat Burglar costume, the Unicorn Princess costume, the Pumpkin King costume, the Pumpkin Queen costume, and the Sea Monster costume! These cool costumes are only available until midnight, November 18th (EST), so don't wait too long to scare some up! You can see the whole collection of 2020 Halloween costumes together in our earlier report here.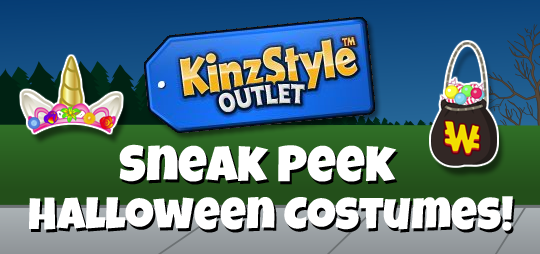 DELUXE MEMBERS: Your new monthly challenge will arrive on Thursday, October 1st! Complete all the tasks before the end of October and you'll receive Candy Cat Cookie, a Haunted Refrigerator, and a NEW Cemetery Gate!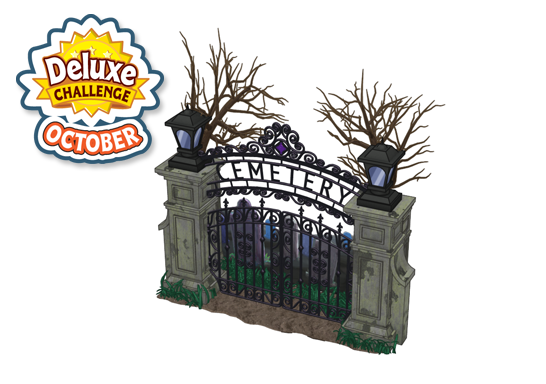 If you're a Deluxe Member, you know that you get a special bonus box each month. Inside is a box of random Pet Medallions, a box that lets you choose any item from the Tween theme, and a special piece of clothing that you can't get anywhere else! The Deluxe clothing item for the month of October is a cool Fall Leaf Skirt!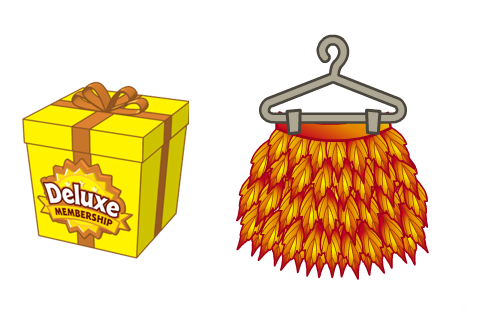 Throughout the month of October, we're bringing back last year's Trick or Treat Street Halloween room them the WShop with 3 NEW items added! If you've been saving those WShop coupons for a special occasion, you might just want to use them to pick up a Trick or Treat Street Mailbox, a Trick or Treat Street Jack O'Lantern, or a Trick or Treat Street Maple Tree!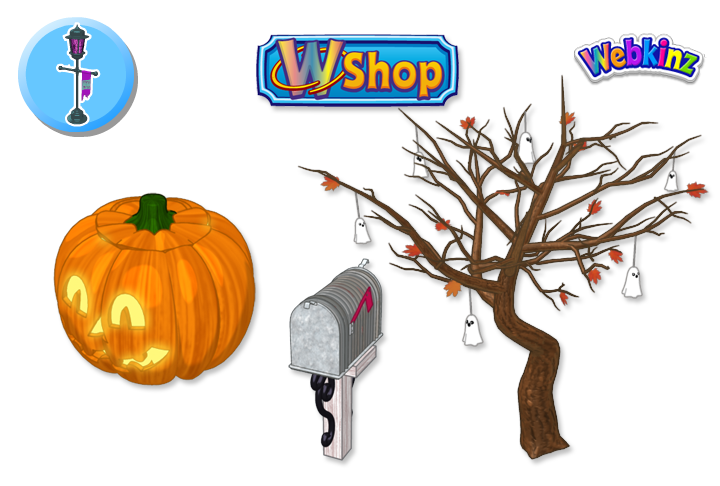 We are also running a Fall Shopping SPREE event from Thursday, October 1st until Friday, October 9th! Log in each day to your Webkinz account across any platform and you'll receive a cool costume or fall outfit from seasons past!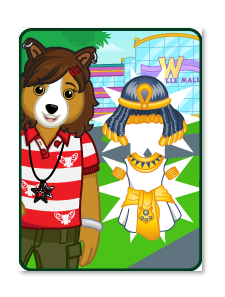 There's a Wacky Weekend Trophy Challenge starting on Friday, October 9th! Only on web and desktop, complete all the tasks before midnight, Sunday, October 11th (EST) to win a Giant Zangoz Plushy and a Where's Wacky Trophy!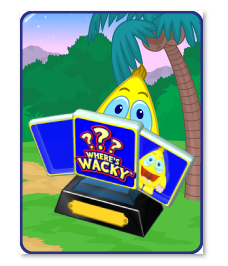 The Home Before Dark Arcade Challenge arrives on Monday, October 12th! Only on web and desktop, complete all the tasks before midnight, Sunday, October 18th (EST) to win a Jack O'Lantern Candelabra along with a NEW Home Before Dark Window!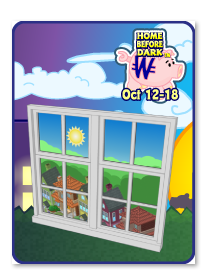 My next upcoming Player Appreciation Day is on Thursday, October 15th! Log in to your Webkinz account on web or the desktop app and visit the Today's Activities schedule to receive a Halloween Hat Fence!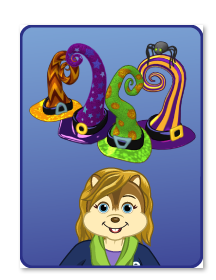 The ghost is returning to the Clubhouse Reading Room from Wednesday, October 20th until midnight Saturday, October 31st! When you find the ghost, click on him to receive 1 of 12 collectible candies! Once you've collected all 12, you'll unlock this year's grand prize: a Haunted House!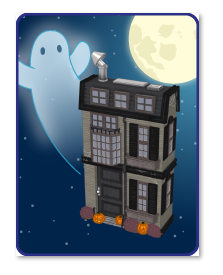 We've once again updated the prizes on several of our daily wheels! See what you can win on the Wheel of Wow, the mobile Wheel of Wow, the Wheel of Deluxe, and the Vacation Wheel!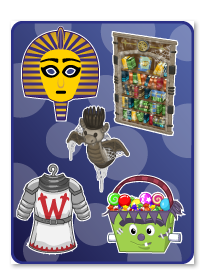 I hope everyone found this helpful. Stay tuned to Webkinz Newz for all the latest updates about how we're making Webkinz World the best it can be!
Sincerely,
Mayor Sophie Stockwell