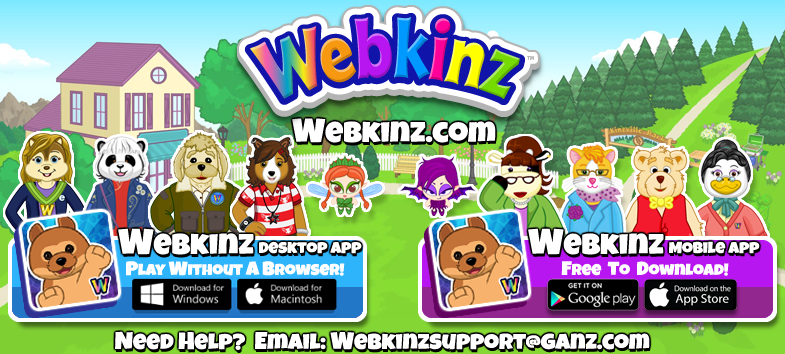 With December 2020 approaching, we wanted to give you an update to the future of Webkinz. Back in May 2019, we released the Webkinz Desktop App, and later in the year we released the Mac version. These versions did still use the Flash Player, just without a browser.
We are pleased to announce that we will soon be releasing a NEW Desktop App that no longer uses Flash Player at all. This version will allow you to play Webkinz for years to come!
And there is no need to wait. By downloading and installing the current Desktop App, you will automatically be upgraded to the new version as soon as it is ready.
We at Ganz are very proud of Webkinz and have no intention of a little thing like Flash getting in the way of your fun! We will continue to support Webkinz with new items, new pets and all of your favorite events.
Download the Desktop Application now, and have fun in Webkinz World!