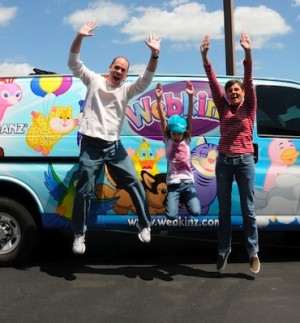 **PLEASE NOTE THAT THIS POST IS FROM 2011. There is no Road Trip planned in 2014-2015** – Webkinz Newz Team
Hi everyone!
There seems to be an issue with our Webkinz Road Trip Map. As a result, this has caused events to show up on the map that we're not attending this year.
Please note: We are NOT attending the California State Fair. We're sorry for any inconvenience this may have caused.  The Webkinz Road Trip Map will be fixed to reflect the correct dates in a few minutes.
The next stop on the Webkinz Road Trip Van Tour is July 16th at Richard's Crafts in Livermore, CA. We hope to see you there!